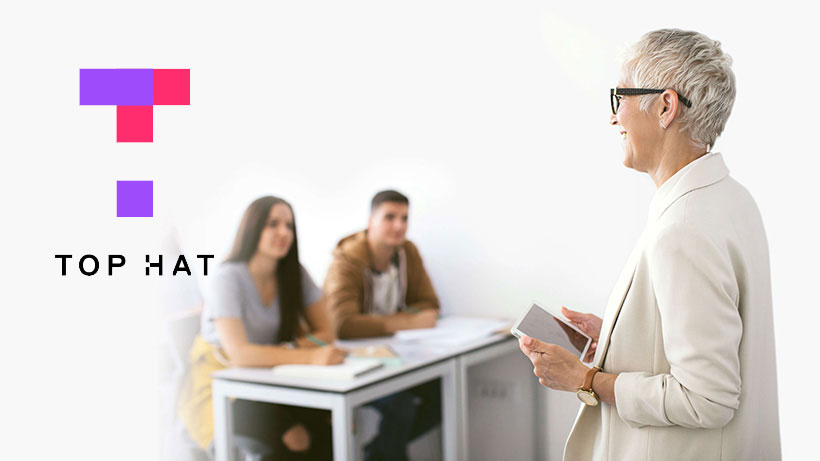 IBL News | New York
Toronto-based, education software company Top Hat announced yesterday that it raised $55 million in Series D equity and debt funding, defying giants in the textbook industry like Pearson and McGraw-Hill.
The finance round was co-led by Georgian Partners and Inovia Capital, and attracted all of its the previous investors, including Union Square Ventures, Emergence Capital and Leaders Fund.
According to the company, 750 out of the top 1,000 colleges and universities in North America are enrolled in courses using their platform, with a total of 2.7 million students.
"The funding will enable Top Hat to continue to accelerate the disruption of traditional textbooks and course materials in order to deliver greater educational ROI to students," said Mike Silagadze, founder and CEO.
Top Hat also announced that it already signed exclusive deals with Fountainhead Press and Bluedoor Publishing to transform their print-only content into digital courseware.
The company, which has now raised a total of just under $105 million, according to Crunchbase, plans to invest more in professors who will author, adopt, curate, and adapt course materials to create personalized and responsive learning experiences.
Top Hat, with a staff of 400 employees, already has introduced six all-in-one digital course solutions, Top Hat Intro Courses. They combine interactive textbooks, lecture slides, quizzes, and assignments all on one platform.
"As university students rebel against ridiculous textbook prices much as music consumers did in the early 2000s, Top Hat has emerged a visionary leader by bringing students and educators together in a collaborative digital teaching and learning experience that improves outcomes while reducing costs," said Inovia Capital partner Shawn Abbott.
Top Hat's textbooks sell for less than $50, compared to a big publisher's offerings that can cost hundreds of dollars.