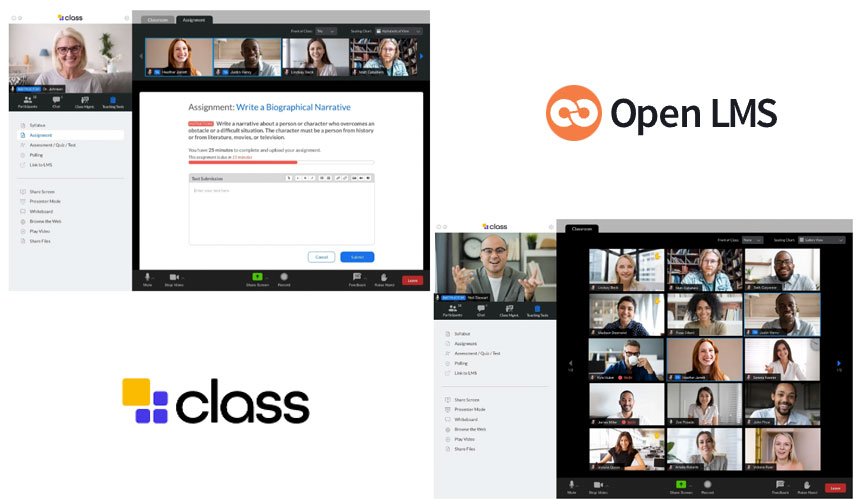 IBL News | New York
Moodle-based Open LMS announced this month a partnership with Class.com to offer an integrated tool to K-12, Higher Ed and the workplace.
This solution will allow Open LMS users to launch synchronous sessions without leaving its environment with the Zoom-built in platform Class.com.
"With this partnership, we also aim to simplify the technology purchasing journey," said Open LMS.
"The fact that Moodle is open source meant that the Class team could experiment with it in various ways and that they could work with Open LMS to leverage the power of the Moodle platform," explained Phill Miller, Managing Director at Open LMS, in a blog post.
Class recently purchased Anthology's Blackboard Collaborate virtual conferencing tool, which is one of the products that Open LMS provides as integrated technology.