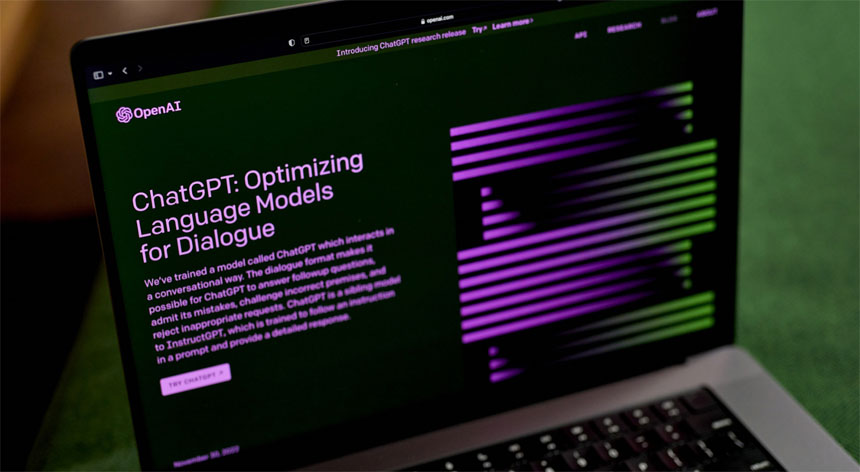 IBL News | New York
Still in talks to invest as much as $10 billion in OpenAI, Microsoft will broadly offer its Azure cloud service customers access to the GPT-3.5 language model, DALL-E 2 for generating images from text prompts, and "soon" ChatGPT.
This way, the Redmond, Washington-based software giant continues building on its existing relationship with OpenAI thanks to a $1 billion investment in 2019.
ChatGPT, the owner of the viral AI bot ChatGPT, confirmed the news without adding more details, stating in a blog post yesterday: "We've learned a lot from the ChatGPT research preview and have been making important updates based on user feedback. ChatGPT will be coming to our API and Microsoft's Azure OpenAI Service soon."
OpenAI service has been available to a limited set of Azure's customers since it was unveiled in 2021. That enables Azure customers to use the OpenAI products in their own applications running in the cloud.
Microsoft is currently using OpenAI's Codex to add automation to its GitHub unit's Copilot programming tool.
In addition, the company wants to implement OpenAI technology in its Bing search engine, Office productivity applications, Teams chat programs, and security software.
Microsoft is looking to get an inside edge on the most popular and advanced AI systems in order to boost its own products in competition with Google, Amazon, and Meta Platforms Inc.
The potential investment by Microsoft could value OpenAI at about $29 billion. Both companies have declined to comment on the talks to date.
OpenAI's ChatGPT has lit up the internet since its launch in November 2022. It gathered its first million users in less than a week. New York City schools have banned their students from accessing ChatGPT.
Now OpenAI is working on a successor GPT-4.
Co-founded by Elon Musk and VC investor Sam Altman makes money by charging developers to license its technology.
We've learned a lot from the ChatGPT research preview and have been making important updates based on user feedback. ChatGPT will be coming to our API and Microsoft's Azure OpenAI Service soon.

Sign up for updates here: https://t.co/C7kMVpMAKv

— OpenAI (@OpenAI) January 17, 2023