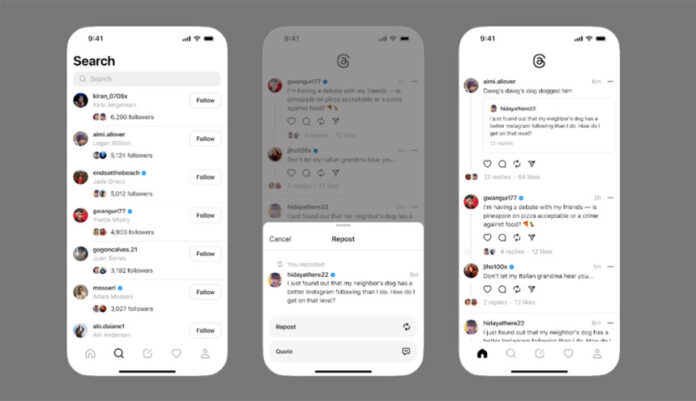 IBL News | New York
Twitter rival Instagram's text-based app Threads announced it crossed the milestone of 100 million active users in less than a week, since its launch on June 6.
Until now, OpenAI's ChatGPT had the distinction of being the fastest-growing consumer product by achieving 10 million daily users in 40 days and 100 million monthly users in two months.
Mark Zuckerberg's Meta's new text-focused social platform lacks some features. The app has a read-only web interface, no support for post search, direct messages, hashtags, and no "Following" feed.
Threads, Meta's new Twitter clone, is deeply tied into Instagram. Instagram accounts now display a Threads user number so the counting is both transparent and happening in real time.
With Twitter in trouble — and its owner Elon Musk developing a controversial strategy — there's a massive appetite for a replacement as Mastodon and Bluesky didn't massively scale.