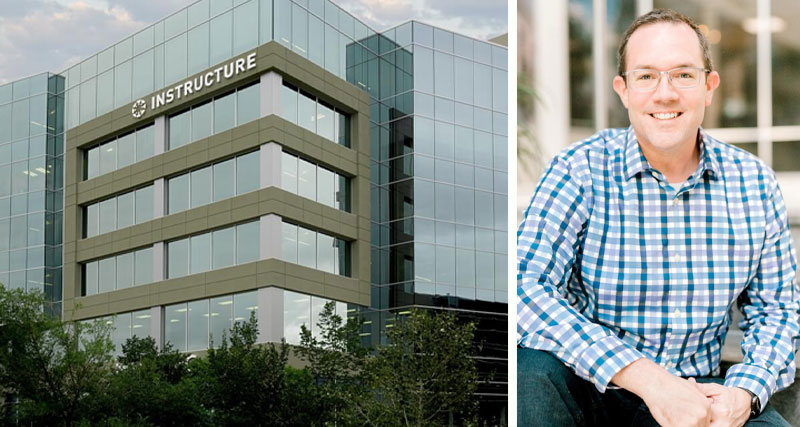 Mikel Amigot | IBL News, New York
Instructure (NYSE: INST) announced yesterday that Dan Goldsmith will be stepping down as CEO and as a member of the Board of Directors within two weeks. Goldsmith will remain with the company until March 6 "to help with the transition", while a new replacement is sought through an executive search firm.
Dan Goldsmith will receive a "golden parachute compensation" of over $12 million, sources exclusively told IBL News.
This manager [in the picture, above] joined Instructure as president in June 2018 and became CEO in January 2019.
The reason why he abruptly resigned or was removed was not officially disclosed, although investment banks speculated that the move increased the likelihood of the transaction getting completed. Apparently, Thoma Bravo's offer of $49 per share was not sufficient to convince opposing investors.
Also, yesterday, Instructure's Board approved Thoma Bravo's revised proposal based on buying the company at $49 per share in cash through a "tender offer" designed to acquire all outstanding shares of common stock directly from stockholders.
"We encourage all stockholders to tender their shares in support of the transaction," said Josh Coates, Executive Chairman of the Instructure Board of Directors.
Pursuant to the revised agreement, Instructure finally announced that it will no longer hold the vote on the special meeting with stockholders, scheduled for February 25, 2020.
• IBL News' Coverage of the Instructure Sale to Equity Firm Thoma Bravo