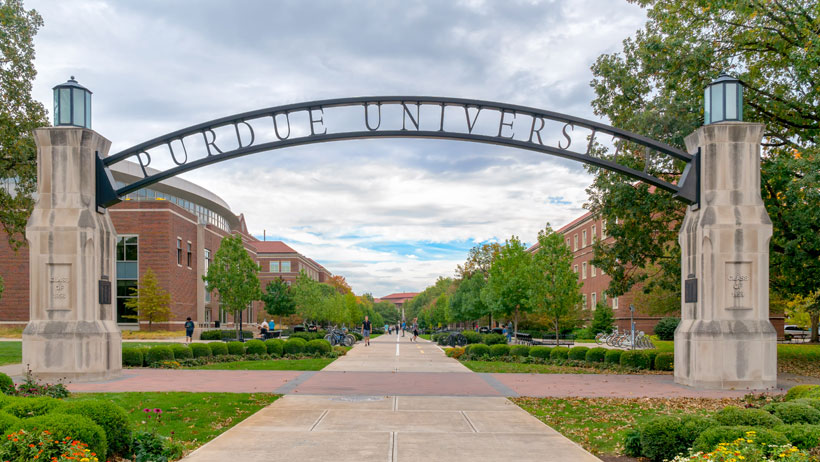 IBL News | New York
Purdue University announced today a program to help Indiana high school students and residents earn college credit through free online courses.
The program, called Fast Start, is the result of a partnership with the New York-based philanthropy, Modern States Education Alliance (ModernStates.org).
Dedicated to making a college degree more affordable and accessible, Modern States will pay the $89 CLEP exam fee for up to 10,000 learners enrolled, while providing free access to online courses.
Purdue University said that it will assure admission to students who pass a minimum of five CLEP (College Level Examination Program) exams.
"In this visionary partnership with Modern States, Purdue opens up college pathways for all students," said David Coleman, CEO of the College Board.
CLEP exams can help students receive credit for up to 30 hours of general education courses, or about one full year of college credit. It is estimated that passing five CLEP exams – the equivalent of one semester – can save students and their parents almost $11,000 in college tuition.
The Fast Start option can also move Indiana students toward early graduation and early entry into the workforce.
The program will be officially launched in the fall of 2020, with the first students being granted admission for the fall 2021 semester.
With 200,000 registered users, ModernStates.org is the largest "free college for credit" program in the nation.
Built on an Open edX based ecosystem, powered by IBL Education, the Modern States platform includes an expansive library of online courses, taught by top college professors, at no cost. The professors who teach Modern States courses include experts from Johns Hopkins, Columbia, Tufts, George Washington University, American University, State University of New York and other leading universities.
Students who successfully complete a Modern States course will receive a voucher to pay for the corresponding College Board CLEP exam and be reimbursed for test center fees.
Administered by the College Board, CLEP exams are similar to Advanced Placement (AP) exams. CLEP has historically been taken by adults, especially active-duty military and veterans. Passing scores on CLEP exams are accepted for credit by more than 2,900 colleges and universities, and the exams have been used for more than 50 years.
Behind ModernStates.org, and its latest $1 million gift to Purdue University covering the cost of 10,000 CLEP exams, is the foundation created by Steve and Maureen Sherry Klinsky.