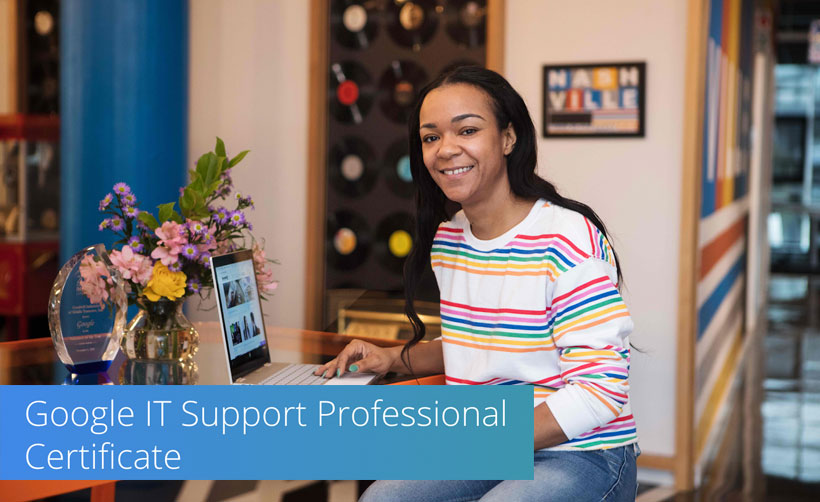 IBL News | New York
Google announced on Thursday plans to offer, through a $3.5 million grant, its IT Support Professional Certificate program to 100 community colleges by the end of 2020 in eight new states, including Arizona, Florida, Kentucky, Louisiana, Minnesota, New Mexico, Virginia and West Virginia. Those states come in addition to schools in Illinois, Michigan, New York, Ohio, Texas, Colorado, and Wisconsin, which have offered the program since earlier this year.
The online program consists of six modules, costing $49 each. It takes an average of six months to complete and is designed to prepare learners without a degree or tech experience for an entry-level job in IT support –which has a median salary of $53,000.
Launched at Coursera in January 2018, the program is part of the Grow with Google initiative.
More than 95,000 learners enrolled in these classes and thousands of people have found jobs because of them in large companies such as Wal-Mart, Ricoh, GE Digital and Google.
Leah Belsky, Senior Vice President of Enterprise at Coursera, wrote a blog post analyzing the first year's impact of the program.
Speaking at an event on October 3rd in Dallas, Texas, Google CEO, Sundar Pichai, said the company's goal is to "make sure that the opportunities created by technology are truly available to everyone."
Along with Pichai, President Trump's senior advisor and daughter, Ivanka Trump, was on hand to discuss the importance of retaining workers in the U.S. During the event, Pichai signed a pledge to the White House to help retain workers in the American tech industry.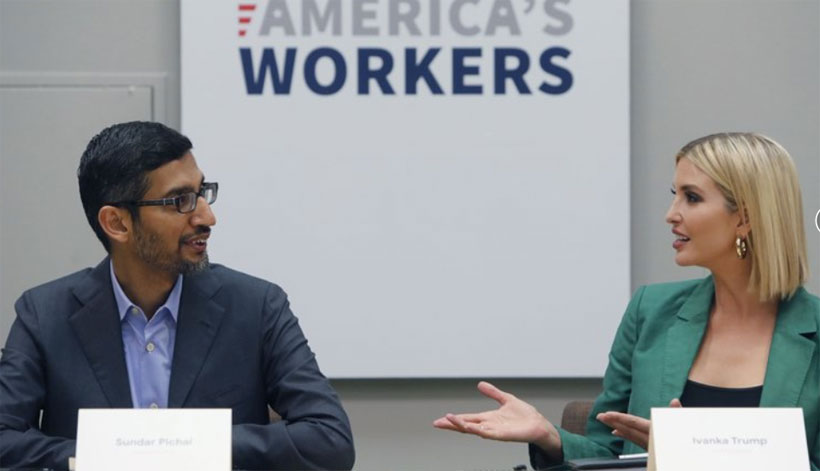 • IBL News, Sept 22: Google and CompTIA Create a Dual Credential for Learners Seeking for Entry-Level Jobs in IT
• IBL News, June 15: Coursera's Google IT Support Certificate Program Gets a Good Response