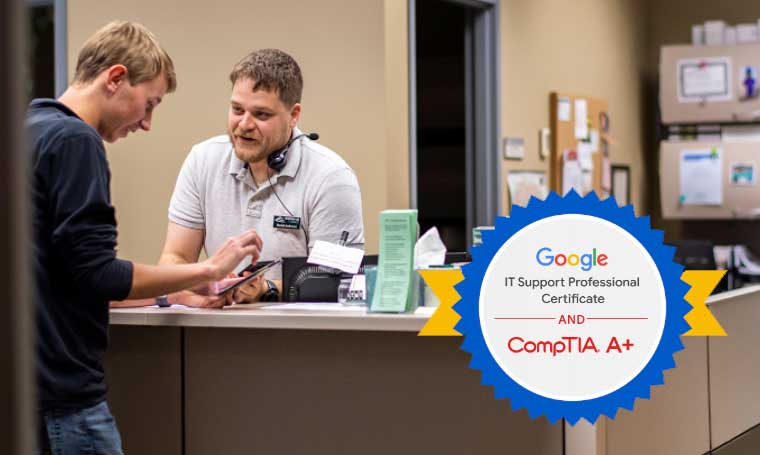 IBL News | New York
Google announced on Thursday that it was teaming up with the nonprofit trade association CompTIA to provide a dual badge of completion for entry-level roles and support jobs in IT.
Learners who complete the Google IT Support Professional Certificate and pass the CompTIA A+ certification exams will have access to this new credential from CompTIA and Google.
This dual badge, which can be posted on LinkedIn, is intended for job seekers to stand out to IT recruiters and better attract the attention of potential employers.
Google's IT Support Professional Certificate –a six-month program available on Coursera– aligns well with the training in CompTIA's certification exams, according to students without a university degree.
"IT support skills are highly teachable, and a four-year degree isn't typically required to build a successful career in this field," said Natalie Van Kleef Conley, Product Lead at Google's program. "We knew that if we could train beginners on technical skills, we could create paths to real jobs—both at Google and at other companies across the country."
In the United States, there are more than 215,000 open IT support roles resulting from the exponential growth of technology usage, according to CompTIA's data.
CompTIA:
• IT Takes Two: CompTIA and Google Put High-Growth Tech Jobs Within Reach
• CompTIA and Google Team Up to Deepen Talent Pool of IT Support Professionals