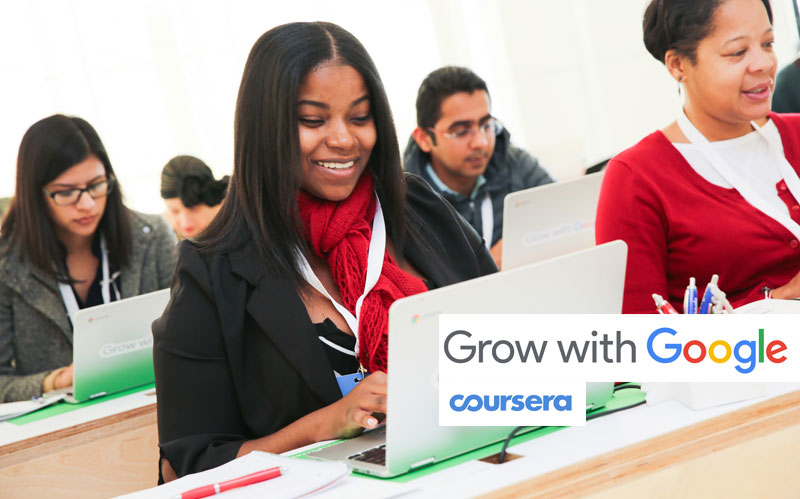 IBL News | New York
Out of 75,000 enrollees, over 8,000 students have completed the Google IT Support Professional Certificate program, hosted in Coursera.
Google created this $49 a month program in early 2018. It was designed to take beginner learners to job readiness in about eight months.
There are 215,000 unfilled IT support staff roles nationwide, Google estimates. The average annual starting salary for these entry-level IT jobs is $52,000, federal data shows.
Around 70 percent of enrollees come from underrepresented populations in tech, including women, Latinos, African-Americans, veterans and learners without a college education.
Employers that are recruiting from the Google IT Support Certificate program include Bank of America, General Electric, Walmart, Wyndham Hotels, Sprint, Home Depot, H&R Block, Infosys, Intel and Cognizant.
Community colleges with a strong track record in workforce development are also successfully offering the certificate to their students with additional support and in-person instruction. Google partnered with an initial group of 25 community colleges in 2018 but intends to grow that number to 100.
The Internet giant provided a grant that allows community colleges to offer the program for free.
Some colleges are offering the course for credit as part of a degree program. Others are including it as part of their continuing-education programs.
"The IT support role, which involves troubleshooting and solving technical issues, typically doesn't require a four-year college degree, so it should be a strong entry point for nontraditional talent," Natalie Van Kleef Conley, Product Manager for Grow with Google, said in Inside of Higher Education.
Moving forward, Google wants to expand partnerships and move into new areas of tech training.