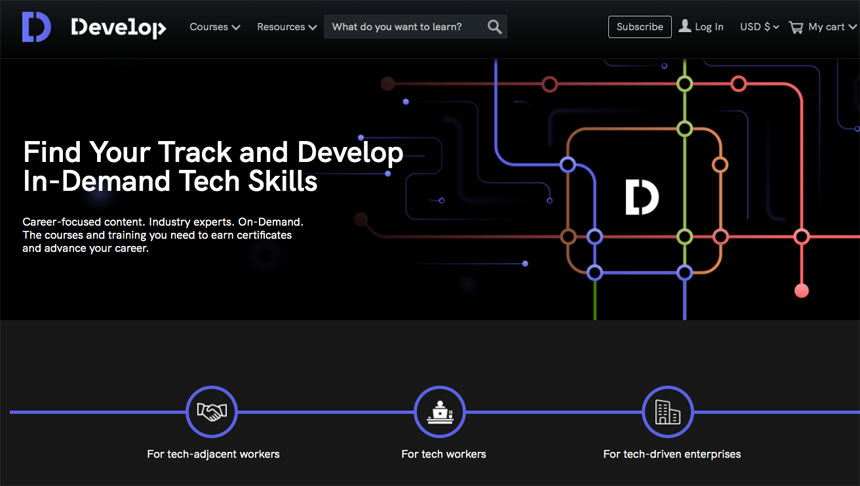 IBL News | New York
Develop.com—an online learning platform developed by Global Knowledged—announced yesterday a course recommendation feature as part of its personalized learning path AI technology.
"Next course recommendations, as part of Smart Learning, will initially follow learning paths that guide learners from the introduction of new skills to those course completion certificates and allow them to branch off to related topics," said John McKeever, Head of Content at Develop.
This tool is intended to help users avoid spending time grinding through courses for skills that they already have.
"We envision a future where learning is as smart as you are, and this is the first step to getting to desired skill level destinations more quickly and efficiently," he added.
Boston-based Develop.com competes with Pluralsight.com by providing on-demand, subscription courses for IT and business professionals.
The platform is built on an Open edX ecosystem developed by the New York-based IBL Education learning software company.