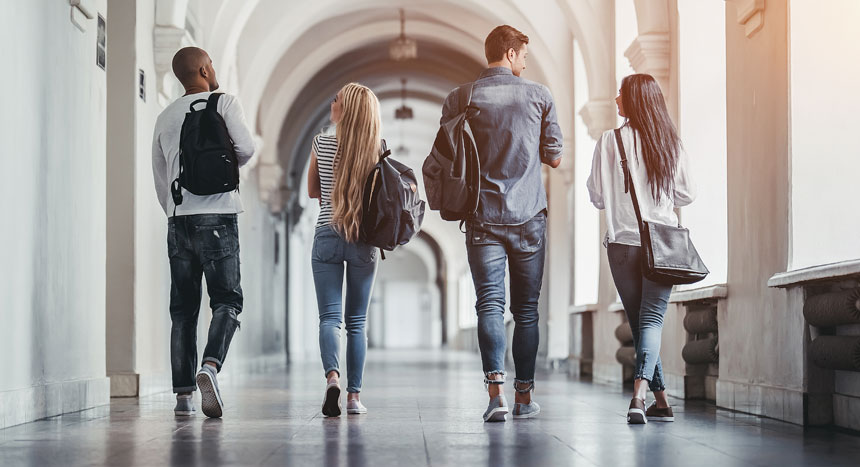 IBL News | New York
Higher Education in the United States is only functioning at 75% capacity—leaving as many as 5 million empty classroom seats each year, says a report by Lumina Foundation. This is the result of the fact that in the last 10 years, higher education capacity has grown 26% while enrollment has only grown by 3%.
On average, schools with fewer than a thousand students are down to 59% utilization.
This imbalance between supply and demand has been deepened by the 2020 pandemic's impact.
Underutilization—from empty classrooms to vacant labs to unused dorms—translates into higher costs for students and risks the future of higher education. Overall, it costs students, institutions, and states around $50 billion annually, according to a study completed by EY Parthenon.
"Institutions whose enrollments are flat or decreasing must adapt to the reality of today's demographics and stop acquiring land, building more dorms, hiring new faculty, and stop constructing rock walls for the 2% of students who might find them interesting," write Brad Kelsheimer and Courtney Brown, from the Lumina Foundation.
Lumina encourages higher ed institutions to reinvent themselves, rethinking who they serve (i.e., adults), what they provide (i.e., employment-aligned credentials), and how they deliver.
Being more relevant and accessible to adults seems a good opportunity given that 90 million working-age adults have no credentials beyond a high school diploma.
Another piece of advice to reduce costs and increase efficiencies is to develop collaborations and partnerships between schools, like consortia, or shared service agreements between schools.