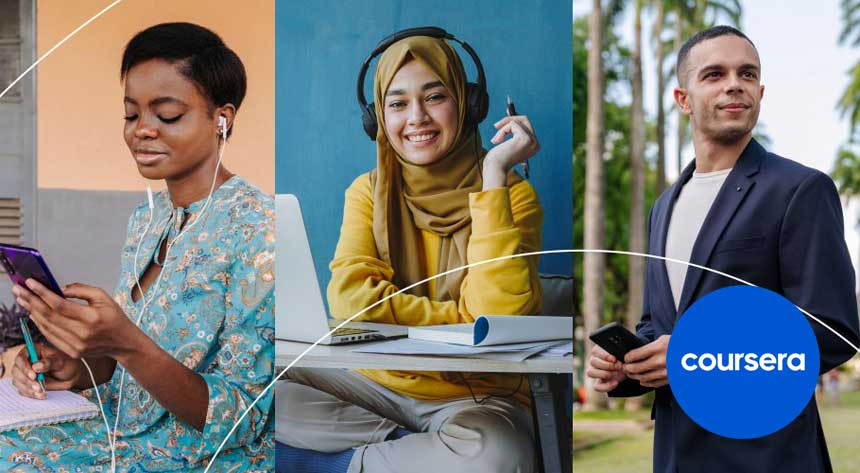 IBL News | New York
Coursera.org filed its IPO (Initial Publica Offering) prospectus with the SEC (Securities and Exchange Commission) yesterday. The Mountain View, California-based company will be listed on the New York Stock Exchange (NYSE) under the symbol "COUR" likely sometime next month.
The number of shares and price range have yet to be determined. Morgan Stanley, Goldman Sachs, and Citigroup will be the lead underwriters.
Coursera was valued at $2.4 billion by private markets in October 2020. Other sources valued it at $5 billion. The start-up raised $443.1 million in venture funding since it was founded in 2012.
The learning platform—which offers access to online courses and degrees from top universities—reported on its filing $293.5 million in revenue in 2020, a 59% growth rate from 2019. Net losses widened by roughly 20 million year over year, reaching $66.8 million in 2020. The net loss was $46.7 million loss in 2019.
Registered users grew 65% in 2020. The company added 12,000 new degrees, at an average acquisition cost of under $2,000.
"Our revenue significantly increased due primarily to an increase in the number of enrollments during the Covid-19 pandemic," the company's IPO prospectus stated.
"Likewise, we have experienced a significant increase in our operating costs associated with our services, primarily driven by our freemium offerings and marketing efforts. As the pandemic made remote work and online learning more widespread, it is uncertain what impact the tapering of the Covid-19  pandemic could have on our operating results."