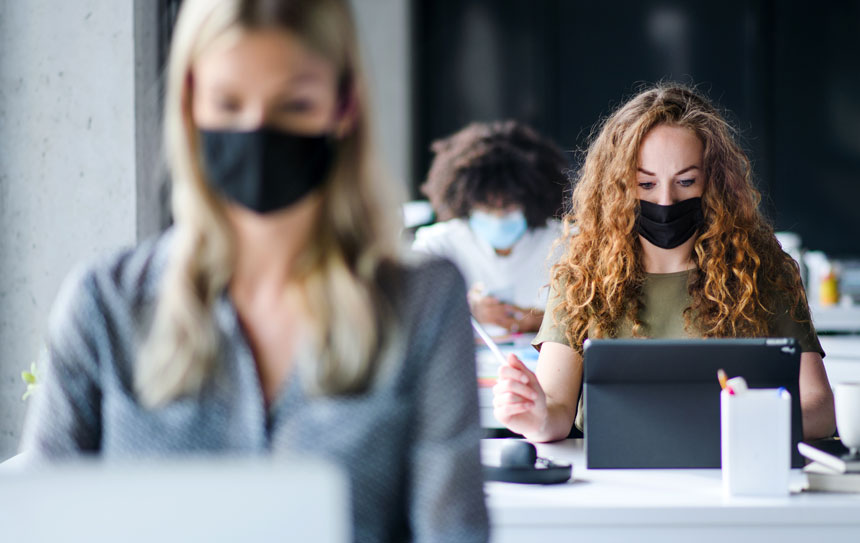 IBL News | New York
With the Omicron variant of the COVID-19 virus on the rise American colleges and universities are starting to take measures, that will impact the spring 2022 semester.
The concern is that even vaccinated individuals contract the virus, disrupting institutions' plans.
Schools are closely monitoring the situation before alerting students to any changes. The input received from public health experts will mostly determine their course of action.
Beyond this wait-and-see behavior, some institutions have made public announcements:
Harvard University already announced a transition to fully online learning to start in 2022. At least the first three weeks of classes will turn into remote learning.
Stanford University reported that it will start the winter quarter online, from January 3 until January 18.
DePaul University canceled on-campus classes until after January 17.
Penn State will begin the semester in person as planned. However, the school might alter plans. An update is expected in December. 30.
The University of California, Los Angeles, said it has yet to decide about returning to campus in January. Before December 25, the university will share more information with students.
Seven universities of California campuses — Davis, Irvine, Los Angeles, San Diego, Santa Barbara, Santa Cruz, and Riverside — announced that they will start instruction online in January.
Cornell, Princeton, Tufts, Towson University, and other schools are shifting final exams to online. Athletics and sports events are being called off in an increasing number of institutions.