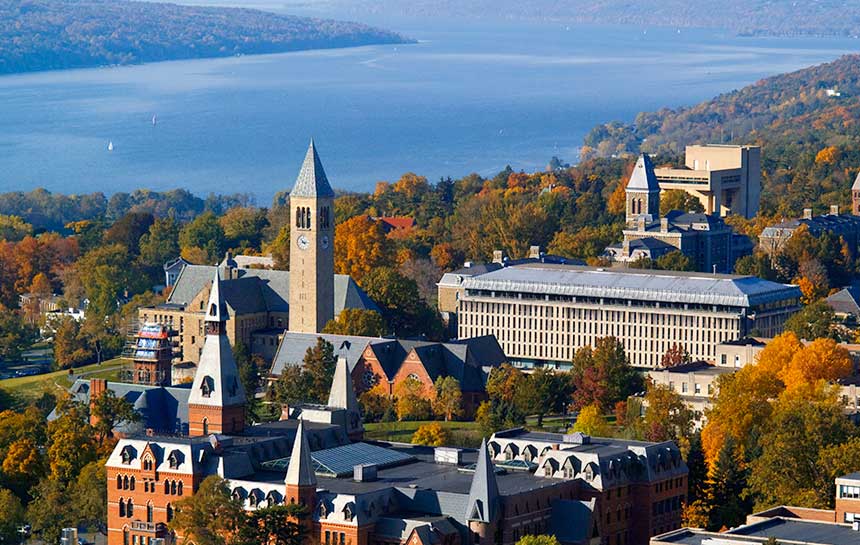 IBL News | New York
Cornell University put its Ithaca campus into alert level red, moving all final exams to an online format yesterday. This measure followed the rapid spread of the highly contagious Omicron variant of COVID-19 among its student population. Around 883 students tested positive in the week ending Monday.
In addition to moving finals, President Martha E. Pollack announced that all university events and social were canceled, including the December 18 recognition ceremony and athletics competitions.
Also, libraries, fitness centers, and gyms were closed to students. Other measures involved the shut down for visitors and guests.
"It is obviously extremely dispiriting to have to take these steps," Martha E. Pollack wrote in a letter to the community. "However, since the start of the pandemic, our commitment has been to follow the science and do all we can to protect the health of our faculty, staff, and students."
Other colleges have also taken measures recently to head off the spread of the virus on campus.
Princeton, Cornell, and Middlebury College in Vermont shifted to remote exams, while others, such as Tulane, gave students the option of finishing the semester online.
Princeton University canceled indoor gatherings and encouraged students who plan to travel home for the holiday break to leave campus as soon as possible. According to Princeton statistics, more than 50 students of 8,200 who attend the New Jersey Ivy League university tested positive for Covid-19 Monday and Tuesday.
Princeton, which requires all students, faculty, and staff to be vaccinated against Covid-19, is now also requiring all eligible students to receive a booster by January 31.
DePaul University in Chicago and Southern New Hampshire University each said this month that they would switch to all remote instruction, at least for a time, when classes resume in January.
The Omicron variant generally causes milder cases, particularly among vaccinated individuals.
The Omicron variant now represents roughly 3% of Covid-19 cases in the country, according to the CDC.
Early data shows existing booster vaccines provided sufficient protection against the Omicron variant, Dr. Anthony Fauci, President Biden's chief medical adviser, said Wednesday.