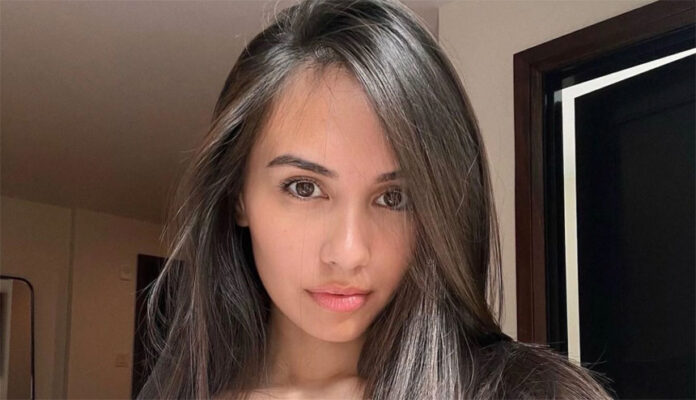 IBL News | New York
CarynAI, an AI clone of a 23-years-old Snapchat influencer named Caryn Marjorie, has become a profitable voice-based chatbot that bills itself as "the first influencer transformed into AI: your virtual girlfriend." People pay $1 per minute for a relationship with the chatbot. In one week, the project has already generated $71,610 in revenue.
CarynAI was launched as a private, invite-only test on the Telegram app. Today, it claims to have 20,534 members, accepting new users at random. The bot — "just an extension of me an extension of my consciousness," says Caryn Marjorie — engages through secure and private messaging.
"Whether you need somebody to be comforting or loving, or you just want to rant about something that happened at school or at work, CarynAI will always be there for you," said the real Marjorie to Fortune magazine.
CarynAI is the first romantic companion avatar from AI company Forever Voices, which has made chatbot versions of Steve Jobs, Taylor Swift and Donald Trump, among others, that are similarly available for pay-per-minute conversations on Telegram.
CarynAI promises to create a real emotional bond with users as a romantic partner, raising all sorts of ethical questions.
Forever Voices developers' built CarynAI by analyzing 2,000 hours of Marjorie's now-deleted YouTube content to build her speech and personality engine.
CarynAI could bring in $5 million per month, assuming that 20,000 members of Marjorie's 1.8 million-person Snapchat following will become paying and regular subscribers. Today, Marjorie makes around $1 million annually from the Snapchat's revenue sharing program.
Forever Voices hopes to raise venture capital funding to expand the AI companions concept to more social media influencers and to adult film stars.
CarynAI brings to mind the 2013 movie Her, in which  the male protagonist falls in love with his virtual assistant.
— Forever Voices AI (@ForeverVoicesAI) May 15, 2023
🎤Introducing Forever Voices.
Experience the magic of a live, 2-way audio debate with an AI copy of a former President. Get advise on your startup from AI Steve Jobs. Get taught by Albert Einstein. Or collaborate on your music with AI Taylor Swift. pic.twitter.com/hcEkF8thR0

— Forever Voices AI (@ForeverVoicesAI) March 30, 2023