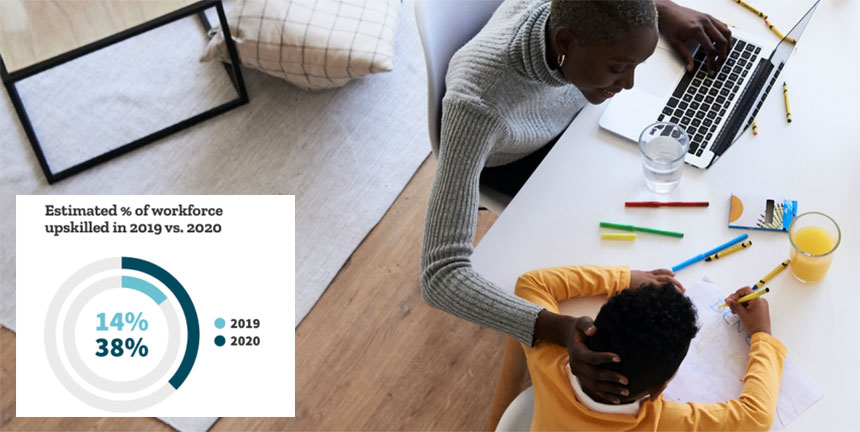 IBL News | New York
The workforce upskilled increased to 38% in 2020 from 14% in 2019, according to Udemy's 2021 Workplace Learning Trends Report. [PDF download].
This uptick was driven by a growing number of organizations recognizing their need to fill the skills gap.
"The learning behaviors of thousands of international businesses on the Udemy for Business platform and a survey of over 500 global professionals offer a glimpse of the bright future that lies ahead," wrote Shelley Osborne, VP of Learning at Udemy.
Regarding the learning top six trends, Udemy noted the following:
Amidst uncertainty, self-mastery is a valued skill
Remote work makes collaboration a priority
Data literacy is the new computer literacy. Workforces with strong data skills across all departments in an organization will benefit the most.
Automation skills let data scientists focus on strategy
Farewell silos, hello hybrid tech roles
Cybersecurity training takes on a new urgency
Udemy explained that an "organization's success greatly depends on more upskilling and a strong culture of lifelong learning."