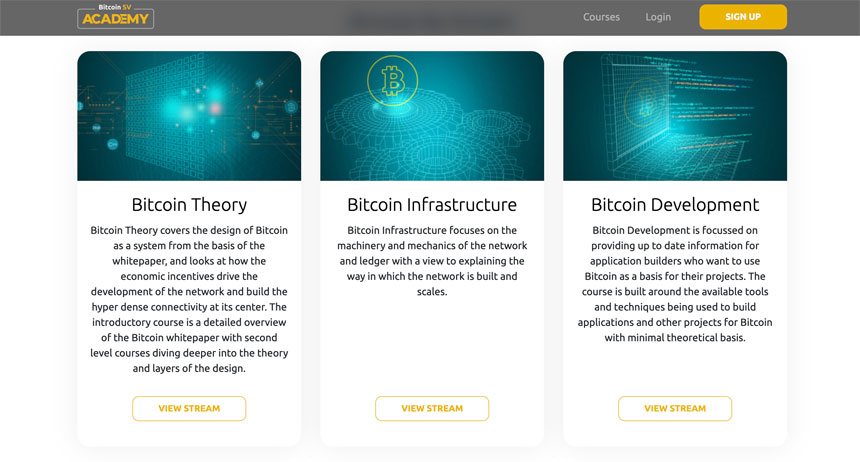 IBL News | New York
Switzerland-based Bitcoin Association launched last week an educational online platform about this currency, Bitcoin SV Academy.
"It offers academia-quality, university-style courses, and learning materials to make learning about Bitcoin—the way creator Satoshi Nakamoto designed it, accessible, accurate, and understandable," explained Bitcoin Association.
Courses are divided into three chapters: Theory, Development, and Infrastructure:
For now, the platform offers one course open to enrollment: Introduction to Bitcoin Theory. It has been designed for beginners, and it includes 13 lessons, requiring about nine hours of study. Its access is free.
"Introductory level courses will be offered free of charge for the foreseeable future, part of Bitcoin Association's commitment to making Bitcoin education available to as wide of an audience as possible," stated the organization.
Two more courses are scheduled for Spring 2021.
"Bitcoin SV Academy will provide a platform to deliver a robust curriculum tailored to all levels of ability and knowledge, as we educate the world about just what's possible with the power of the original Bitcoin protocol," announced Jimmy Nguyen, Founding President at Bitcoin Association.