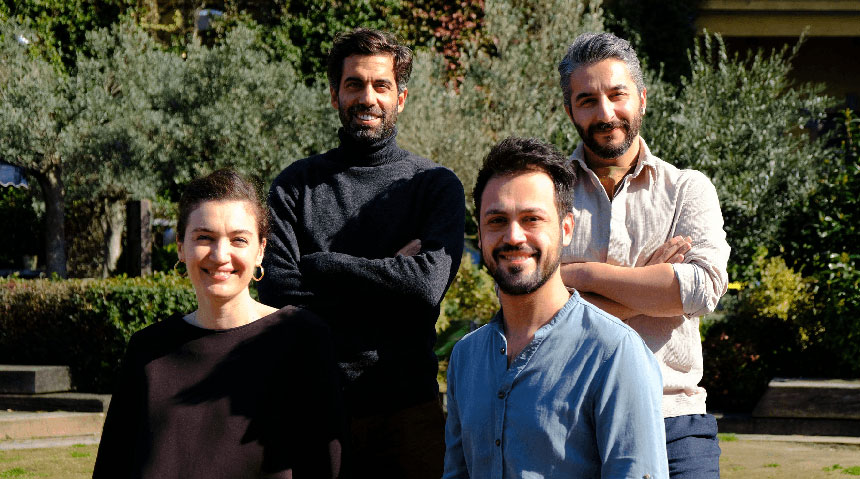 IBL News | New York
The Web3 phenomenon, featured as the next big wave in crypto is gaining traction.  Experts say that marketers will use public, virtual wallet information to target users. NFTs, governed by smart contracts, will reward users registered with a credential of their choice for engaging with ads — with token drops or other on-chain benefits.
As this new marketing ecosystem begins to pop up, some start-ups are reshaping the Web3 networks with user experience as a central tenet.
Last week, London-based Neol announced it raised $5.2 million in a seed round to build out a Web3-enabled, decentralized, and tokenized cohort-powered learning and talent platform. [Neol's founders, in the picture above].
It's similar to On Deck, although instead of targeting founders and start-up operators, it will be aiming mostly at design and creative freelance professionals. For example, if a global fashion brand wants to reimagine its packaging or supply chain to be more sustainable, it can put the call out to Neol's community for solutions.
A decentralized and tokenized platform community of members build their own cohorts and create a token or a kind of Neol currency, sharing this way the wealth vision that's core to Web3 companies.
It's like a tokenized, Web3 university with teachers that are rewarded financially, beyond their salary, for building a richer learners community rather than just supporting the school's brand.
Similarly, it might happen in the e-learning environment for freelancers. This market is expected to grow roughly 24% annually until 2028.
Neol's financing round was led by Kyu Collective Japan's ad agency and VC firm Global Ventures. Other participating investors were Tony Xu, CEO of DoorDash, LearnStart, FJ Labs, and Paribu Ventures.
Neol claims to have run eight cohorts with over 600 learners and 200 customers.
A warm thank you to @siftedeu & @tech_eu for sharing the big news on our #seedround! 🚀

→ What's next? Follow us & visit https://t.co/zX0xogINYt#NeolCommunity pic.twitter.com/lcOWDHi0VB

— Neol (@neol_co) June 24, 2022