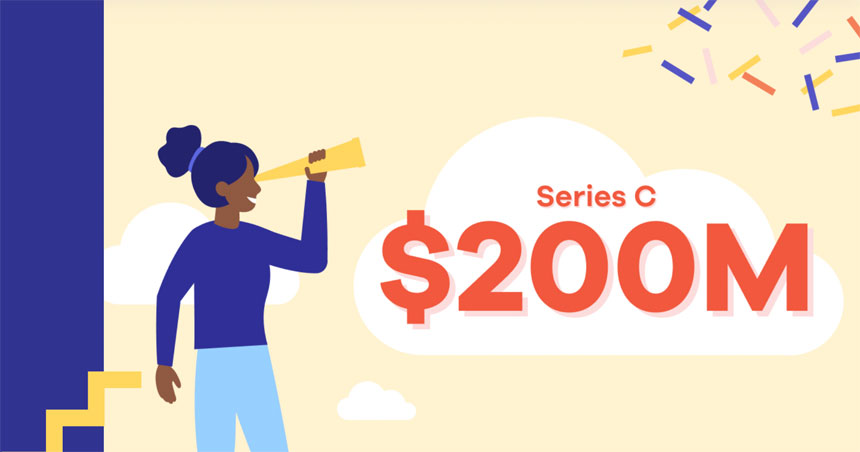 IBL News | New York
Berlin-based 1:1 coaching platform CoachHub closed this month a $200 million Series C funding with the goal of fueling its global expansion, particularly in the United States.
The round, led by Sofina and SoftBank Vision Fund 2, followed an $80 million funding eight months ago. To date, this three-year-old company has raised $330 million.
Existing investors, including Molten Ventures, Speedinvest, HV Capital, Signals Venture Capital, and Silicon Valley Bank/SVB Capital, also participated in the round.
With a workforce of 850 employees, CoachHub "aims to provide a tailored coaching experience to employees at all levels to help advance their careers," stated Yanni Pipilis, Managing Partner at SoftBank Investment Advisers.
Research company Gartner said that the corporate digital coaching segment is expected to grow by up to 100 times by the end of the decade.
"We believe 1:1 coaching will continue to be one of the most effective ways of enhancing the socio-emotional and leadership skills needed to thrive in an increasingly complex and rapidly evolving workplace," said Harold Boël, CEO at Sofina.
CoachHub matches learners to a pool of 3,500 certified business coaches in 60 languages and 90 countries. The company employs 150 product engineers along with a team of 30 leading behavioral scientists.
"The app couples human intelligence with AI technology to pair employees with their ideal coaches and curate a library of content that enhances their learning journey," the company pointed out.
The firm claims that it is currently serving 500 customers, including household names like Coca-Cola, Danone, Toyota, LVMH, L'Oréal, Credit Suisse, and Twitter.