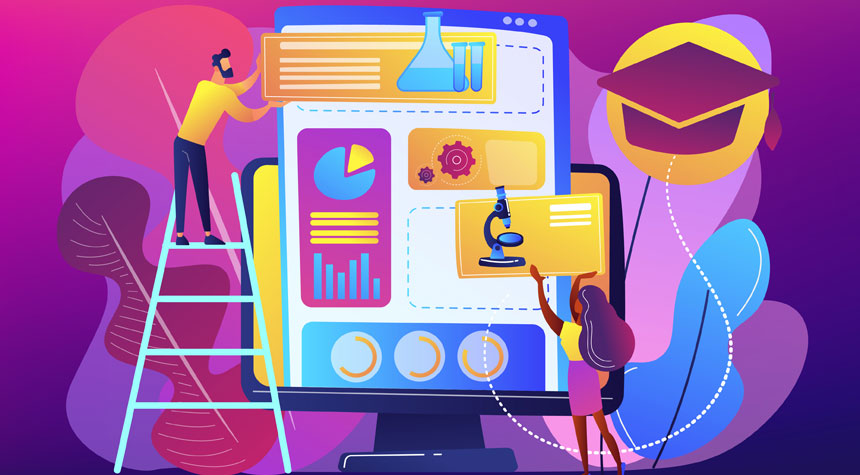 IBL News | New York
Traditionally, the U.S. educational system has been slow to evolve, and the COVID-19 pandemic has exposed that weakness.
At pre-pandemic educational shows and conferences, keynote speakers often joked that if Benjamin Franklin were to have visited our country today, the only place he would recognize would be the school classroom.
But the classroom has changed overnight, and LMS platforms haven't been incapable to evolve for the new teaching environment.
Instructors must radically rethink how to efficiently engage students. The shift from face-to-face to remote teaching requires a non-legacy, new generation, pedagogically–robust Learning Management Systems (LMS). It is not about managing the classroom but coping with the new demands of education.
Your new learning platform or ecosystem should be the foundational rock that supports the new learning environment.
These are seven key chapters to consider when choosing the right learning platform to deliver an effective, rock-solid experience in this new challenging time.
Simplified, user-friendly, and scalable access for students, enhanced with Single Sign-On (SSO) authentication. Interactive and easily accessible, downloadable, offline-viewable content.
Easy to use CMS for instructors, not needing to be tech-savvy, and avoiding any dependence on the IT department. Admin dashboard.
Mobile friendly, elegant, and visually distinctive UI-UX enhanced platform.
Course catalog website, learner portal, landing pages, along with integration with other LMS and applications within the university or business organization.
Social-learning powered platform, enriched with digital, blockchain-based, and career-advancement ready credentials.
Data-driven and AI analytics dashboard, plug-and-play interoperability with other systems, and Student Information Systems (SIS).
Backed by a reliable, experienced–check its portfolio of customers–and forward-thinking LMS supplier and partner, who provides robust post-implementation technical support and is able to optimize the platform with the latest pedagogical innovations. Consulting service review and recommendations.