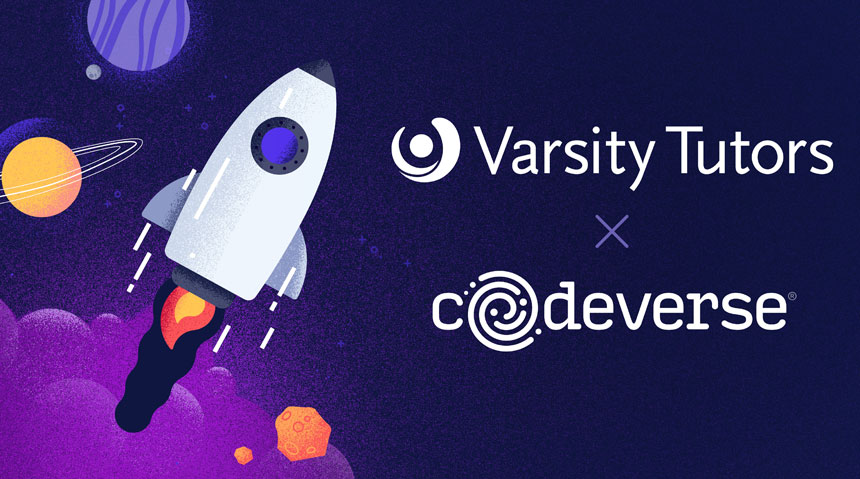 IBL News | New York
Nerdy Inc. (NYSE: NRDY), the owner of live online tutoring and classes platform Varsity Tutors, announced yesterday the acquisition of Codeverse, a platform that teaches kids to build apps and games with real code, for a non-disclosed amount.
"Coding is one of the fastest-growing segments in education, yet the tools and resources for students have not kept up with the increasing demand," said Chuck Cohn, Founder, and CEO of Nerdy.
Varsity Tutors will integrate Codeverse's tools as part of its membership offering.
Codeverse was founded by husband and wife duo Craig Ulliott and Katy Lynch with a mission to "teach a billion kids to code."
Nerdy's flagship business, Varsity Tutors provides 3,000+ subjects and multiple formats through its platform, including one-on-one instruction, small group classes, large format group classes, and adaptive self-study.
In the second quarter of 2022, Nerdy reported revenue of $42.2 million, up 29% compared to the second quarter of 2021. Gross profit of $28.8 million in the second quarter increased 35.2% year-over-year. The company claims to hold no debt and $121.0 million in cash on the balance sheet.
Among its investors, Nerdy has Learn Capital, Chan Zuckerberg Initiative, and TCV. To date, the company has raised over $107 million.