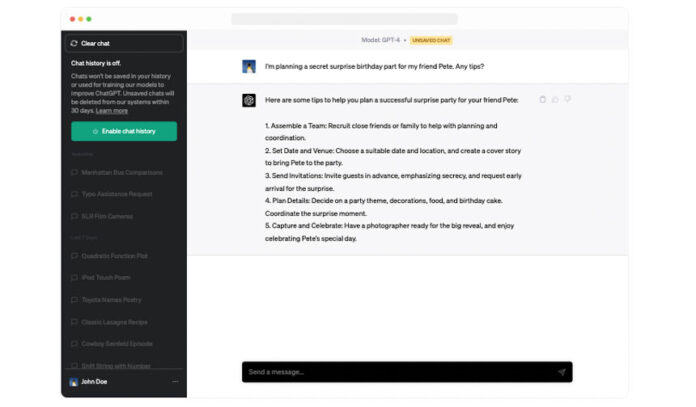 IBL News | New York
OpenAI.com is now letting users to disable their chat history in ChatGPT so it won't be used to train the AI company's model. The San Francisco – based research company said that when chat history is turned off, it will retain the new conversations only for 30 days to review them if necessary to monitor for abuse. Later, they will be permanently deleted.
A new Export option will be available in the settings sidebar, allowing users to submit a file containing their conversations and relevant data via email.
Analysts saw these moves as a privacy safeguard for people who share sensitive information with OpenAI's chatbot.
In addition, the company announced that it will launch "in the coming months" a Business subscription for professionals who need more control over their data as well as enterprises seeking to manage their end users.
OpenAI summarized in ten tasks what ChatGPT allows to do: