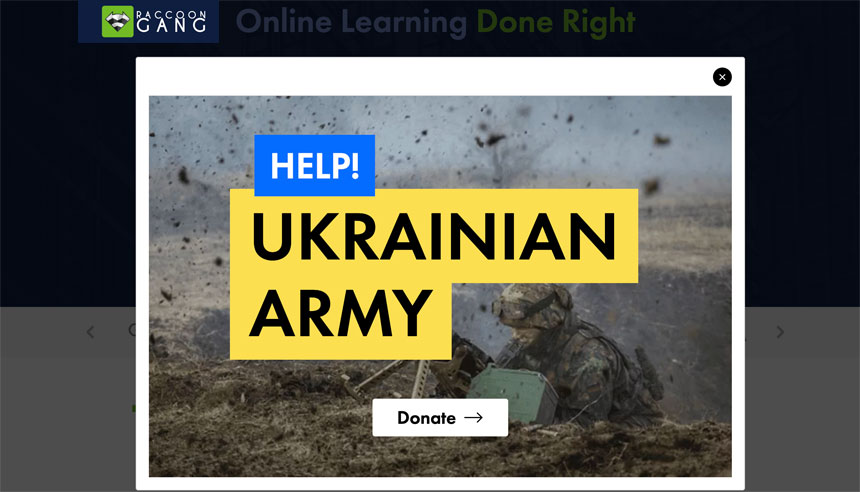 IBL News | New York
Ukraine-based tech company Raccoon Gang is receiving support from the Open edX community of developers as the Russian invasion escalates in brutality.
Sergiy Movchan, a Co-Founder of Raccoon Gang, thanked the support and reported that "the team is relocated and safe." "No casualties with raccoons so far, although our office in the center of Kharkiv is significantly damaged," he explained.
However, the start-up is operational. "We are working on our edX-related projects; our Ukrainian projects are on hold."
Its website is equally functioning, with a pop-up banner saying "Help Ukrainian Army. Donate."
Raccoon Gang mentioned that it is executing a business continuity plan developed in advance of the invasion.
Ed Zarecor, Vice President of Engineering at Open edX, asked in a blog post to financially support the staff of Raccoon Gang and their families in this time of crisis.