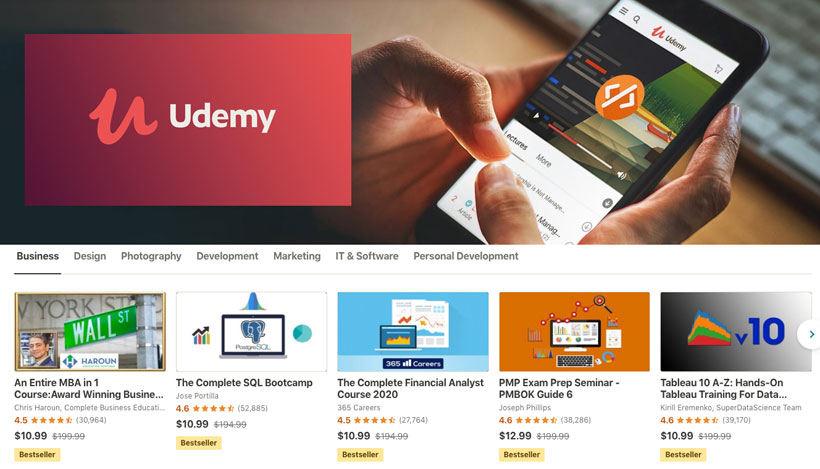 IBL News | New York
Udemy.com claimed a $2 billion valuation, while announcing an investment of $50 million from its long-time partner in Japan, Benesse Holdings.
"Udemy and Benesse are incredibly synergistic businesses. This investment is the next progression in our business relationship and demonstrates our confidence in what we can accomplish together," said Tamotsu Adachi, CEO at Benesse Holdings. "The funding round follows a year of considerable growth for the Udemy globally," explained Gregg Coccari, CEO at Udemy.
Founded in January 2009, Udemy is one of the largest marketplaces for learning and teaching online, with 50 million students, a catalog of 150,000 courses, and 57,000 instructors.
The San Francisco-headquartered company assures that it has issued over $350 million in lifetime payments to instructors, following its revenue-sharing model.
According to its own data, Udemy for Business – the subscription-based access to 4,000+ courses for corporations – reached the milestone of serving over 5,000 corporate customers globally, including Adidas, Booking.com, Pinterest, Toyota, and Wipro, in 2019.
Last year also, it introduced Learning Paths, enabling organizations to build personalized experiences and achieve specific outcomes, such as employee onboarding and career development.
Unlike MOOC platforms like Coursera, edX, Udacity, and FutureLearn–that have partnered with universities and companies for content–Udemy allows anyone to create a course.
To date, Udemy has raised more than $200 million in venture capital. In addition to Benesse Holdings, Udemy has attracted investors such as Stripes, Insight Venture Partners, and Norwest Venture Partners.