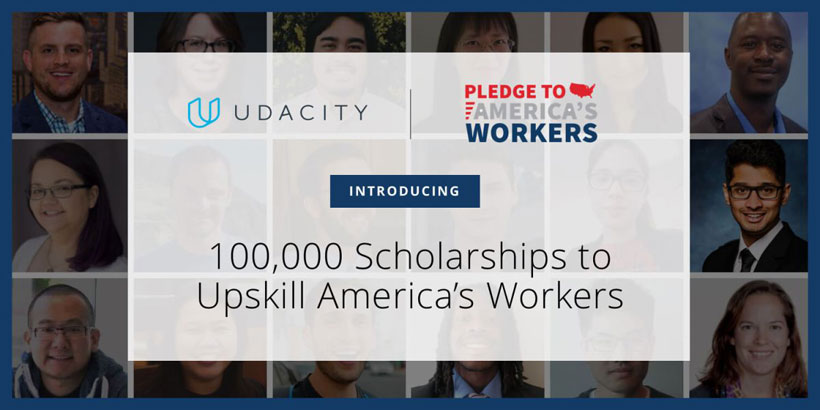 IBL News | New York
Udacity announced yesterday its Pledge to America's Workers job training initiative. Over the next five years, Udacity will fund 100,000 tech and analytics scholarships on its learning platform.
With this move, Udacity is joining more than 350 companies and organizations, including Google, Apple, and IBM in signing the White House's Pledge to America's workers –a project undertaken by the Trump administration.
"Udacity's scholarships will equip America's workers with the skills they need to succeed in high-paying, future-proof careers in fields such as front-end web development, mobile app development, and data analytics," said Udacity's new CEO, Gabe Dalporto.
The program will initially revolve around front-end web development, mobile app development, machine learning, and data analytics. (See image below)
The recipients of scholarships will be, according to Udacity, "low-income individuals looking to learn the in-demand skills needed to land higher-paying jobs and advance their careers."
Applications will open in early 2020, although the company offered the possibility of pre-registering now through a website.