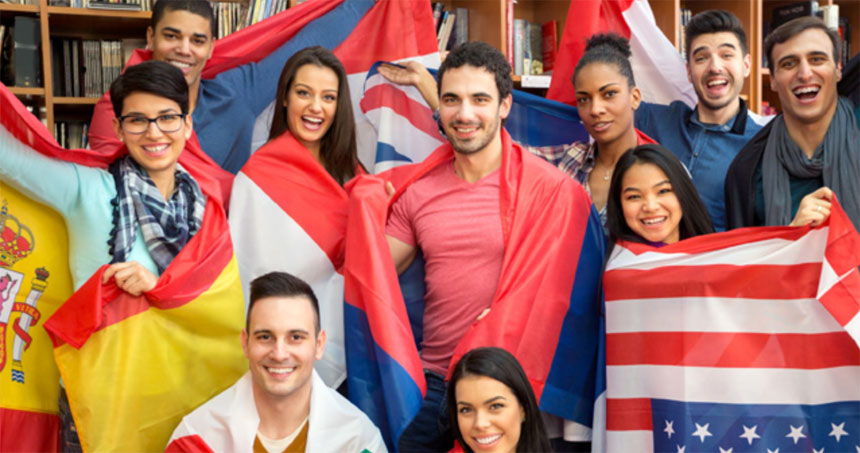 IBL News | New York
U.S. colleges and universities are seeing a strong year-over-year rebound in new international student enrollments, with an increase of 80% in the 2021 / 2022 academic year, according to a report released by the U.S. Department of State's Bureau of Educational and Cultural Affairs and the Institute of International Education (IIE) this week in Washington DC.
The study, titled Open Doors 2022, is evidence of the strong interest among international students to travel to the United States, the top destination for international students worldwide, and pursue their studies in person — say the authors.
Moreover, data show that 90% of enrolled international students have returned to in-person learning across U.S. campuses.
A total of  948,519 international students from more than 200 places of origin studied at U.S. higher education institutions during the 2021/2022 academic year,
The surge means a return to pre-pandemic levels.
According to the U.S. Department of Commerce, international students contributed $32 billion to the U.S. economy in 2021.
"Welcoming international students to American campuses and communities is at the heart of people-to-people diplomacy and a foundational component of our U.S. foreign policy strategy to attract the top talent to the United States," explained Lee Satterfield, Assistant Secretary of State for Educational and Cultural Affairs.
In addition to enrolled international students, more than 184,000 students pursued Optional Practical Training (OPT), a program allowing individuals to gain practical work experiences after academic study.
China and India represent the majority (52%) of all international students in the United States. China remains the top sending country in 2021/22, with 290,086 students on U.S. campuses (-9% year-over-year). India, the second top-sending country, sent 199,182 international students in 2021/22, an increase of 19% year-over-year.
Other places of origin, including Canada, Mexico, and Nigeria, returned to pre-pandemic international student numbers. Notably, Nigeria saw its largest increase (+12% year-over-year) in international students studying in the U.S. since the 1980s.
Open Doors data is available at the website opendoorsdata.org.