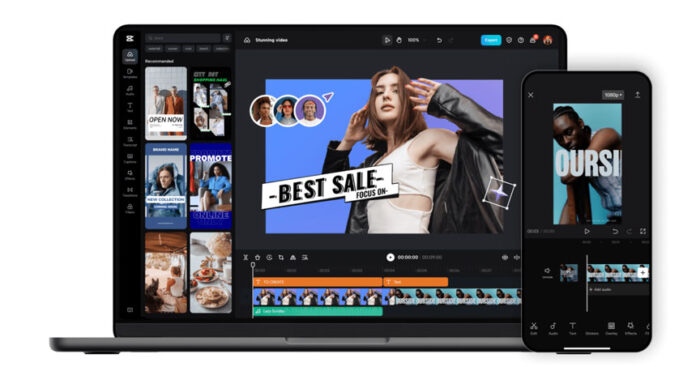 IBL News | New York
CapCut, the ByteDance-owned video editing app, introduced this month CapCut for Business targeting advertisers and marketers with features such as, AI ad scripts and AI-generated presenters, so they can be able to generate branded content.
These tools — available across the CapCut app for desktop, mobile, and tablets — help advertisers to come up with script ideas based on their product or business description, as well as commercially licensed business templates, allowing to convert URLs of products or landing pages into videos.
Tightly integrated with TikTok, CapCut has been a top consumer video editing app that regularly ranks in the top 20 in the iOS App Store.
The company is positioning its editing app as a way for consumers to make compelling videos for social media, including TikTok, and for marketers to easily do so as well, without having to spend heavily on advanced video editing software.
CapCut surpassed Splice to become the most profitable video editing app globally during the first half of 2023, pulling in a record high of $50 million, making it ByteDance's second app to top $100 million globally.