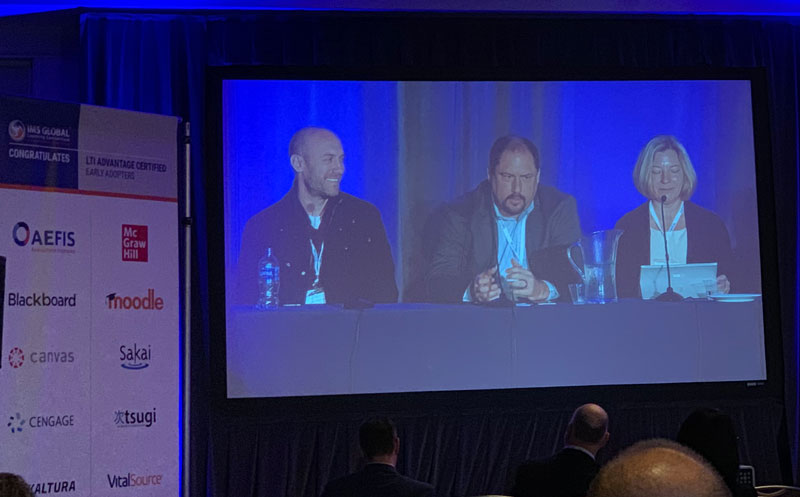 Mikel Amigot | IBL News (San Diego)
The new standard of LTI 1.3 and LTI Advantage is here.
These two open industry standards by IMS Global provide secure connections between learning platforms and the digital edtech ecosystem.
On May 15, the IMS Global Learning Consortium, specializing in edtech interoperability, announced the availability of Learning Tools Interoperability (LTI) version 1.3, a significant update to the core standard, along with three new services that comprise LTI Advantage.
This technology, which enables interoperability of grades and assignments and other data transfer, was in the center of the conversation of those of us who attended the Learning Impact Leadership Institute this week in San Diego, around six hundred professionals in total.
There are some early adopter LMS's and portals achieving IMS certification, including Blackboard, Moodle, Canvas, Sakai, Cengage, Tsugi, Kaltura, McGraw-Hill and VitalSource. They were all prominently featured during the conference [see the picture above].
LTI Advantage, built on LTI 1.3, deep links and enhances the integration by provisioning usernames and roles, and exchanging the assignments and grades.
During the conference several LTI Advantage bootcamp sessions took place.
Participants saw demonstrations, were immersed about Caliper Analytics and proctoring specifications, and learned how to migrate LTI 1.x implementations to LTI Advantage.
LTI has long been the gold standard in interoperability for edtech, enabling secure plug-and-play integration of learning systems.
Dr. Charles Severance, who invented this tool, told IBL News that LTI 1.3 is making a real difference and LMSs without it could be out of the market.
Many attendees showed their excitement around the new standards and mentioned the alignment between K12/Higher Education and the industry.
An example was Terry O'Heron, Director of Operations at Penn State University, who highlighted how LTI and open standards expedited the integration process at his institution, which uses CanvasLMS.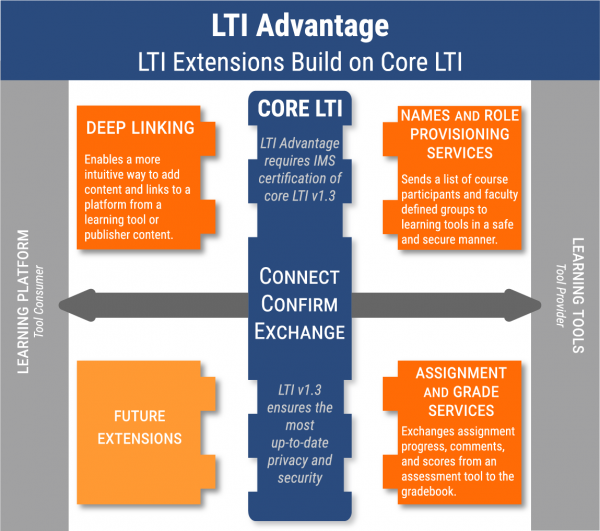 [IBL News was one of the three media sponsors of the 2019 Learning Impact Leadership Institute Conference]