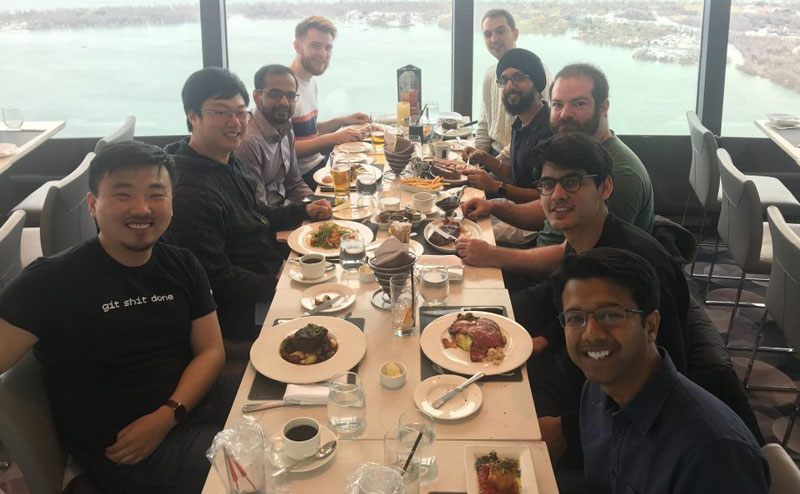 Coursera's international growth will now take the organization into Canada.
The leading MOOC provider announced this week the opening of the first engineering office outside of the United States, in Toronto.
The new office will be initially staffed with nine engineers [in the picture], whose mission according to Coursera will be "to accelerate innovation for the company's enterprise and partner products".
"As a global platform with more than 80% of our learners coming from outside of the U.S., it is also important for us to diversify our talent sourcing and build a presence in new tech hubs to enrich our own product thinking and engineering best practices."
Within the expansion plan, Coursera also announced the opening of its New York City office to support B2B activities (Coursera for Business).
With 40 million learners, 1,800 business, and 190 university and industry partners, Coursera –which competes with Udacity and edX– continues to prepare itself for an IPO.