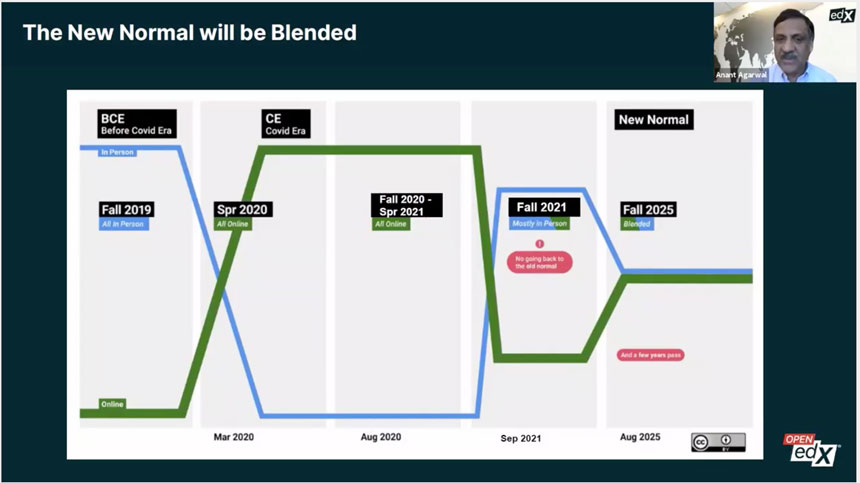 IBL News | New York
"The new normal will be blended education in 2025," said Anant Agarwal, Founder and CEO at edX during the annual Open edX Conference, which took place in a virtual format yesterday. "50% will be online and 50% in person," he explained.
During the conference's opening keynote, Mr. Agarwal predicted that the shift will also impact the corporate world. "Remote work and learning are here to stay, and all businesses will go into some kind of blended work model."
Anant Agarwal stated that "edX has become the movement of the moment". The non-profit organization created by MIT and Harvard reached 38 million learners and 1,000 corporations as clients. [See slides below].
The 2021 Open edX virtual conference — which attracted a limited audience on a paid subscription platform — hosted Sanjay Sarma, Vice President of Open Learning at MIT, as the main speaker. He elaborated about the future of work.
Sarina Canelake, an edX engineering manager, revealed that 70% of total code contributions on the Open edX platform come from its community of developers.
One of the successful case studies analyzed was the Harvard University-promoted initiative LabXchange.org. Launched in January 2020, this educational platform has attracted 6.2 million unique users to date.
As an upcoming development, in addition to the new version of the Open edX platform called Lilac, Marco Morales, from edX, announced that the organization was working on an app that will include "a fully mobile learning experience," not dependant on the desktop version.
[Disclosure: IBL Education, the parent company of IBL News, uses Open edX software in its platforms]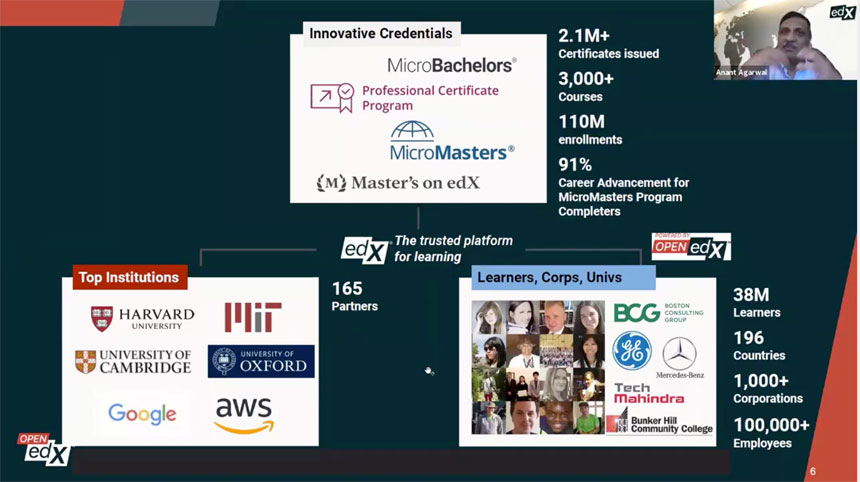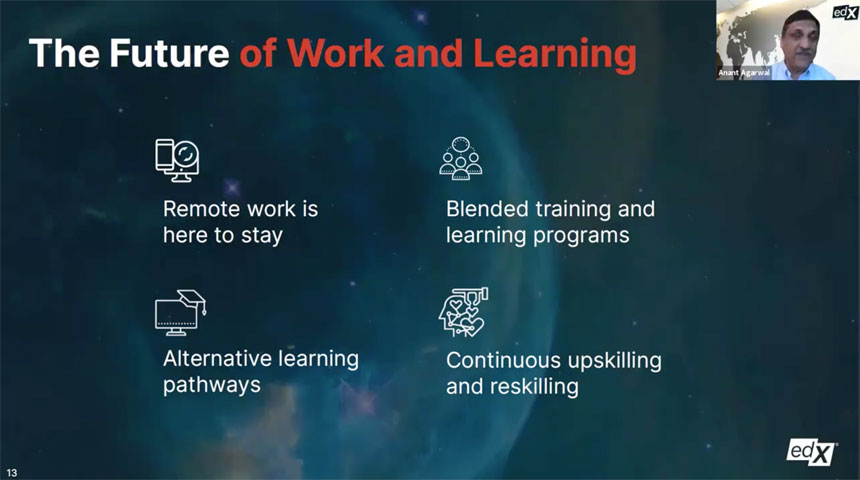 A lot of friends playing to grow @openedx and doing some insights with @agarwaledu & @nedbat about the last year and trends and needs in online learning. The @graspway team sends thanks for the event and a lot of strength to keep changing the world with #opensource pic.twitter.com/MwTk77jso7

— Javier Viñuales (@vigu) May 27, 2021