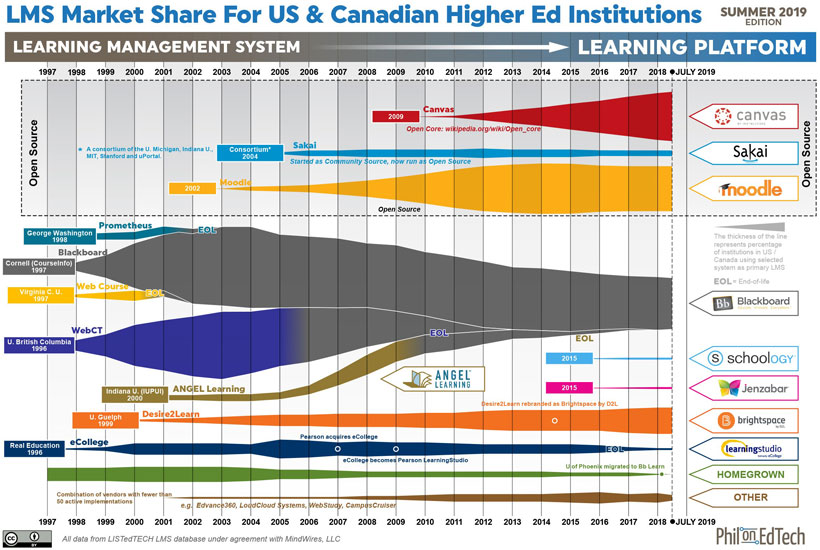 IBL News | New York
Phil Hill, edtech consultant, released its mid-year 2019 report on the business of LMS (Learning Management System) in the United States and Canada's higher education.
This market continues to be dominated worldwide at a 95% rate by "the Big Four" (Instructure Canvas, Blackboard Learn, D2L Brightspace, and Moodle).
Since mid-2018, the overall market activity showed fewer LMS formal evaluations, with data pointing to a 20%– 25% drop from 2017. "This slowdown seems to be a type of plateau rather than a continuing trend," explains Phil Hill.
Canvas LMS has extended its lead in North America over Blackboard: 28% vs. 27% based on several institutions, and 35% vs. 31%, in terms of student enrollments at those schools. Meanwhile, D2L/Brightspace's market share decreased slightly – largely due to the closure of for-profit clients – despite recent wins including Purdue University, the University of the Sciences, University of Rhode Island, and nearly a dozen others.
The report also indicates Moodle's slight decline of less than 1% in terms of institutions over the past year.