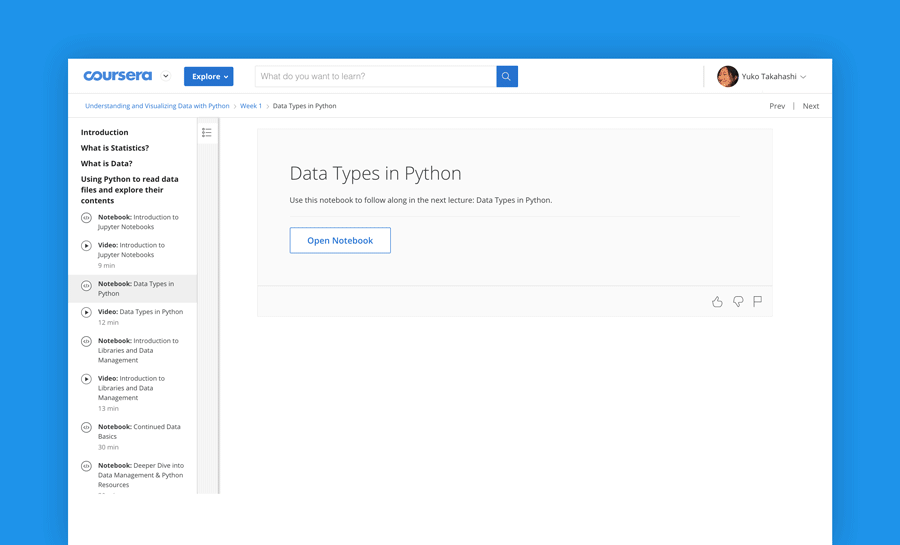 IBL News | New York
Coursera.org announced on August 28 its first-ever acquisition of the startup Rhyme Softworks, creator of a platform that allows developers to build hands-on, virtual e-learning projects.
Along with the transaction, Coursera unveiled Coursera Labs. This new offering lets educational institutions and industry partners to work on projects and assignments in a browser without any environment setup or software downloads using tools like Jupyter Notebook, RStudio, VS Code, and cloud software consoles.
The terms of the acquisition of Rhyme Softworks – a San Mateo, Calif-based company with a team of only six – were not disclosed.
"With Rhyme's virtual machines, beginner to intermediate-level learners can follow along with self-paced or live guided sessions while simultaneously completing a project or assignment — all from one browser using pre-configured Windows or Linux cloud desktops," explained Jeff Maggioncalda, CEO at Coursera, in a blog post.
Jeff Maggioncalda also disclosed that the University of London was a pilot partner for Coursera Labs, creating an innovative way for learners of their Introduction to Computer Programming course.
For instance, with a custom application called Sleuth, students are able to write code to solve a series of interactive detective puzzles.
The University of Michigan and the University of Illinois also plan to use this functionality for their upcoming content on the Coursera platform by the end of the year.
"As online learning continues to support workforce training on the job and at home, it's important to provide engaging, hands-on experiences that enable learners to test their mastery of new skills with the tools used in the workplace," concluded Maggioncalda.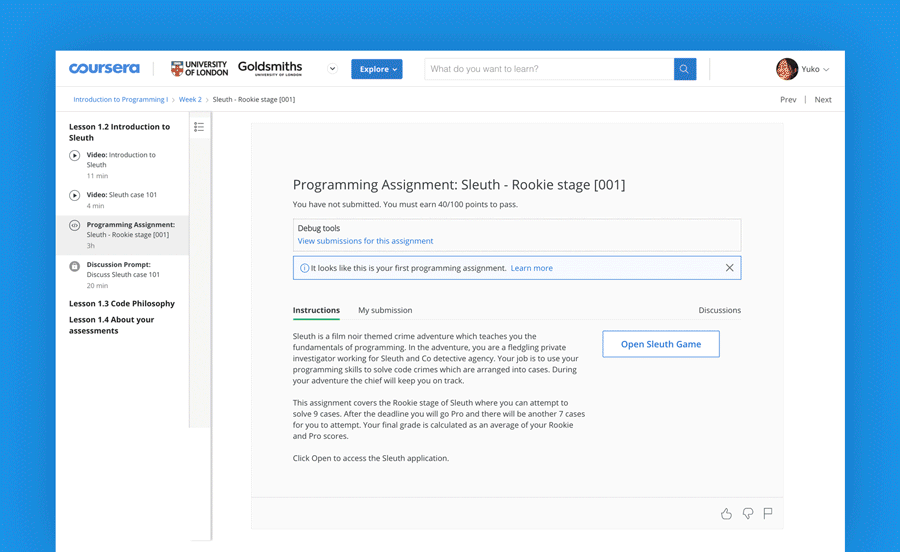 Mountain View, Calif-based Coursera currently hosts 3,600 courses and 14 degrees, from 190 top university and industry partners, attracting 43 million learners and 2,000 corporate customers.
The organization recently raised $103 million at a valuation of $1 billion. It competes with well-funded rivals like Udemy and Udacity, as well as the nonprofit edX.org.