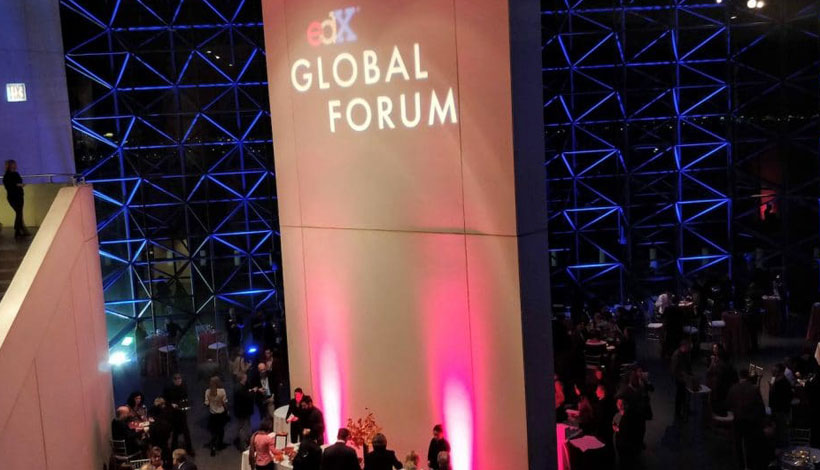 IBL News | New York
edX partners' annual reunion will take place this year virtually on December 7th and 8th.
Last year, the event–called edX Global Forum– was also virtual. It wasn't celebrated as initially scheduled in Hong Kong due to political unrest in the former colony.
This year, the global pandemic will also force the edX organization to develop a remote event, exactly as all other educational organizations have done this year.
The edX management team, led by CEO Anant Agarwal, will engage with college and corporate partners, discussing the latest on the edX.org platform, while analyzing the new post-pandemic scenarios, among other topics.
In addition, the edX Global Forum will recognize the winner of the Fifth Annual edX Prize for Exceptional Contributions in Online Teaching and Learning. Last year, Dartmouth College Professor Petra Bonfert-Taylor and Institut Mines-Télécom (IMT) Professor Rémi Sharrock won the 2019 edX Prize for their Professional Certificate program, C Programming with Linux.
"This year's finalists represent a diverse range of disciplines – from economics and business to environmental studies and architecture, to engineering and education; they also represent learning experiences from single courses to MicroMasters programs and Professional Certificate programs all the way up to fully online Master's degrees," said Nina Huntemann, Vice President of Learning at edX.
This year, the finalists are professors and instructors pertaining to these courses and programs:
Internet of Things (IoT) MicroMasters Program
CurtinX
Online Master of Science in Analytics and GTx Analytics: Essential Tools and Methods MicroMasters Program
GTx
FinTech Professional Certificate Program
HKUx
Success: Practical Thinking Skills
HKPolyUx
Unlocking Information Security Professional Certificate Program
IsraelX
As above, so below: An introduction to soils, ecosystems and livelihoods in the Tropics
KULeuvenX
Zero-Energy Design: An Approach to Make Your Building Sustainable
DelftX
Agile Project Management Professional Certificate Program
USMx
Leading Educational Innovation and Improvement MicroMasters® Program
MichiganX
The Future of Work: Preparing for Disruption
WBGx