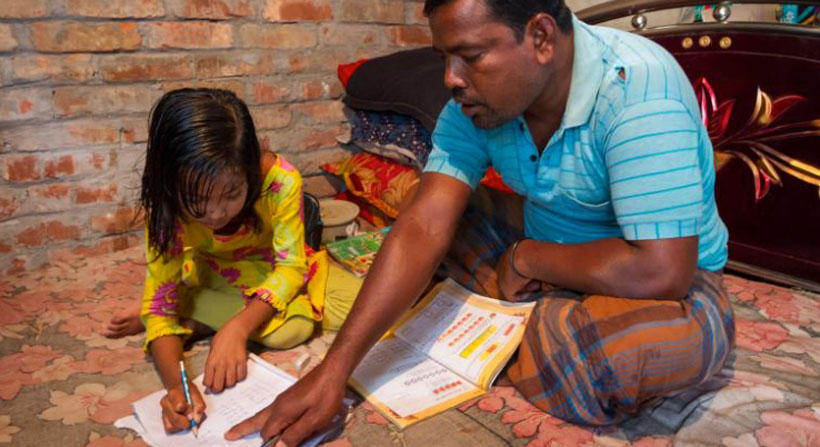 IBL News | New York
The COVID-19 pandemic has caused unbearable devastation to schoolchildren in poor countries.
A new study by UNESCO, UNICEF, and the World Bank carried out in 150 countries, shows that children in low-and lower-middle-income countries have already lost nearly four months of schooling since the start of the pandemic, compared to six weeks of loss in high-income countries.
The problem is magnified in poor countries with limited access to remote learning, budget cuts, and delayed re-opening plans.
"Prioritising reopening schools and providing much-needed catch-up classes are critical," said Robert Jenkins, Chief of Education at UNICEF.
"We were worried about learning poverty before the pandemic and also about the inequality in learning opportunities. Now the learning baseline is lower, but the increase in inequality of opportunities could be catastrophic," said Jaime Saavedra, World Bank Global Director for Education.
Children in low-and lower-middle-income countries have lost nearly four months of schooling since the start of the pandemic.

In high-income countries, it's just six weeks.https://t.co/KX3pX8G4La

— UNICEF (@UNICEF) October 29, 2020
Secretary-General at the UN, António Guterres, explained at the end of October, that to "successfully avert the crisis, Mr. Guterres upheld the importance of recognizing education as "a common global good", with teachers, safe schools, digital technologies and those at greatest risk, in need of far greater investment."
"Financing and political will are critical", he stressed.
Also recently, Special Envoy Angelina Jolie emphasized that the biggest problem in this education crisis is not a lack of awareness or ideas, but instead a lack of will. "We know what should be done and we know the consequences if we do not act," said the famous actress.
Since the pandemic broke, at least one-third of the world's students have been deprived of any form of learning. Today, nearly half a billion students are still affected by school closures. At least 11 million girls are at high risk of never returning to school.
For many girls, school isn't just a key to a better future. It's a lifeline for a better life.

But more than 11 million girls may not go back after #COVID19.

We're gathering 64 Ministers from 97 Countries and global change makers to #PowerEducation! https://t.co/YzZ4W7MsL3 pic.twitter.com/Ght9tO3ASc

— UNESCO (@UNESCO) October 22, 2020