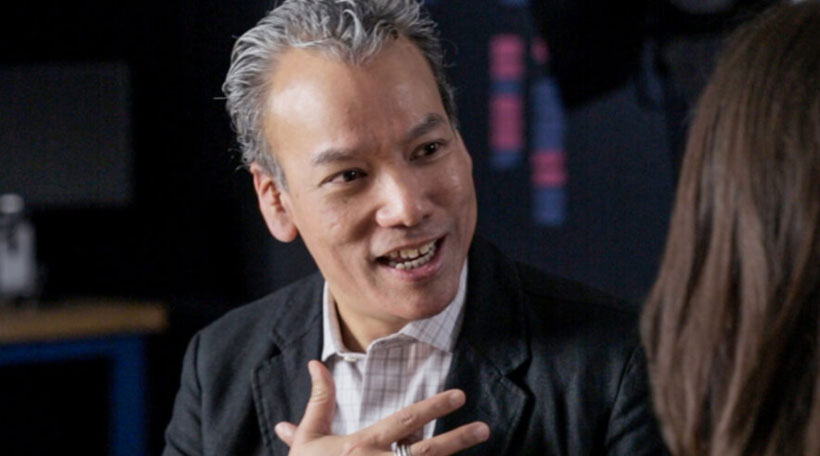 IBL News | New York
The Havard, Open edX, and edX community lost this week a key leader, Robert Lue, 56, Researcher and Professor of Biology at Harvard, Founder of LabXChange.org and HarvardX, edtech visionary and a firm advocate of open source and scientific education.
Harvard University reported that Robert Lue died from cancer. His death caused a deep impact on the Harvard and edX community.
"Rob was one of the most creative teachers; he was always thinking about how we could do a better job of engaging our students, and he was particularly gifted in imagining how technology and data could be used to enhance the learning experience," said Harvard President Larry Bacow. "The kindness and thoughtfulness he brought to his work over the years infuse many of the pedagogical improvements made at Harvard. He was a valued colleague, and he will be missed."
Robert "Rob" Lue was Professor of the practice in the Department of Molecular and Cellular Biology,  Faculty Director of the Harvard Ed Portal, Richard L. Menschel Faculty Director of the Derek Bok Center for Teaching and Learning, UNESCO Chair on Life Sciences and Social Innovation, and Faculty Director and Principal Investigator of LabXchange. He co-authored two biology textbooks and worked extensively in the field of scientific visualization.
In 2012, Lue became the founding faculty director of HarvardX, shaping the institution's engagement in online learning and expanding its reach.
Lue's vision was to improve education "by bringing equal opportunities for learning science [to] anyone and anywhere," said Valtencir Mendes, Senior Program Lead in UNESCO's education sector.
Anant Agarwal, CEO at edX, said, "Rob was an early and ardent believer in edX. Always willing to help across our network + quick to share his grand and inspirational visions of the shared mission we were all working toward. Rob was a friend and I will miss him dearly."
Up until his death, Lue was leading LabXchange, a breakthrough, Open edX-based virtual platform launched in October 2019, with over 2.5 million visitors.
"Rob was always so happy when students thanked him [for changing] their view of biology by creating these animations," said Alain Viel, Director at the Northwest Undergraduate Laboratories and Senior Lecturer in the Department of Molecular and Cellular Biology at Harvard. Viel was his partner of 30 years.
Colleagues and students remember Robert Lue as a creative teacher, a kind and thoughtful person, a "consummate innovator," and "a fountain of new ideas" https://t.co/7MjCr2Tnoh

— Harvard University (@Harvard) November 16, 2020
Rob was an early and ardent believer in @edXonline. Always willing to help across our network + quick to share his grand and inspirational visions of the shared mission we were all working toward. Rob was a friend and I will miss him dearly. https://t.co/gHt1qV2HSZ

— anant agarwal (@agarwaledu) November 20, 2020