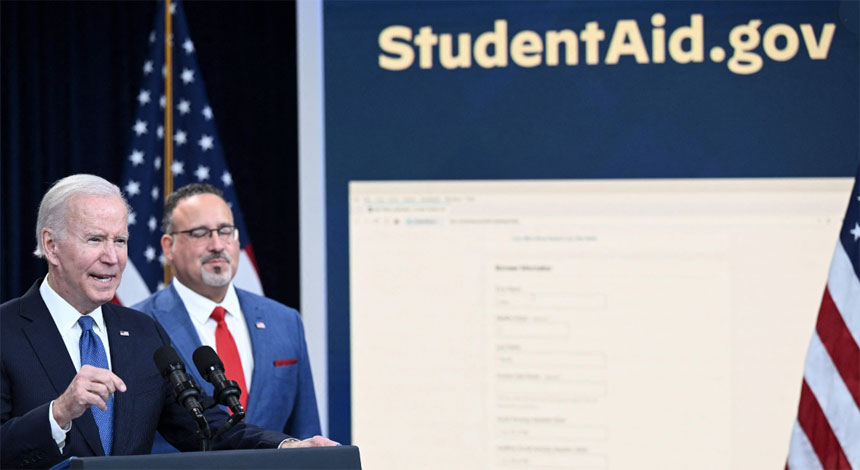 IBL News | New York
President Biden launched the official application for the student debt relief program on Monday.  It's one-time debt relief provided by the U.S. Department of Education as part of the Biden-Harris Administration student debt relief plan.
Eligible borrowers will have until December 31, 2023, to apply and qualify for loan forgiveness. The process is done through this website.
The Federal Student Loan Debt Relief program provides eligible borrowers with a full or partial discharge of loans up to $20,000 to Federal Pell Grant recipients and up to $10,000 to non-Pell Grant recipients.
Individuals who made less than $125,000 in 2021 or 2020 qualify, along with families that made less than $250,000 in 2021 or 2020.
Interestingly, this one-time student loan debt relief won't be taxed at the federal level. However, some states may be taxing this debt relief.