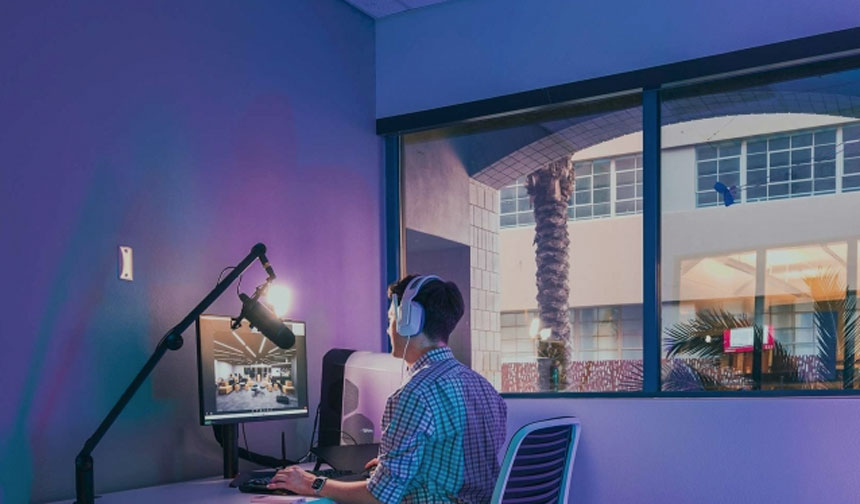 IBL News | New York
Arizona State University (ASU) and Zoom Video Communication opened this month an innovation lab at the Creativity Commons on the Tempe campus.
It will be equipped with a recording studio, green-screen room, collaboration spaces, and advanced tools.
This Zoom Innovation Lab at ASU will students will be initially focused on developing new forms of collaboration and Metaverse solutions.
This lab is part of ASU's corporate engagement and strategic partnership program.
"We are embarking on the campus of the future," said Eric Yuan, Chief Executive Officer of Zoom.
Projects powered by the Zoom Innovation Lab already underway include the development of a digital twin in a metaverse called ASUniverse and a telehealth app from The Luminosity Lab intended to support doctor-patient visits inside the hospital setting.
ASUniverse uses real-time 3D models to simulate a virtual campus that is live, adaptive, and changing its environment. It can be for learning, extracurricular activities, campus tours, sporting events, and for allowing students to connect with peers.
For example, if a learner cannot be on campus, they can create an avatar and visit the ASUniverse via a web browser or with a VR headset. The team is exploring how to further extend the digital experience in this metaverse space with Zoom.
Currently, 125 ASU students across disciplines are working on the project.
Regarding the telehealth system, each patient room at Phoenix Children's Hospital, equipped with Amazon Fire TV for entertainment, will allow physicians and nurses – by adding a camera – to use the Zoom-enabled app to carry out their rounds virtually and connect with patients. It will result in a hands-free interaction for the patient, as well as more efficient visits for hospital staff.
Additional follow-up projects and iterations will include enhanced classroom and distance learning solutions and smart stadium experiences.
.