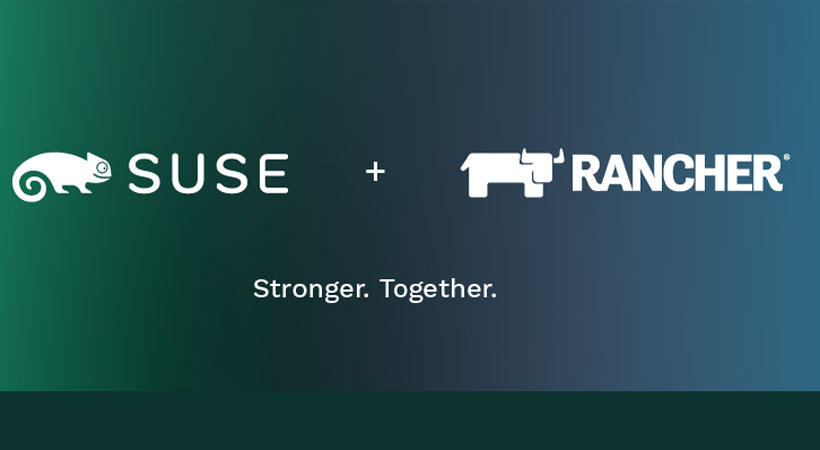 IBL News | New York
London-based SUSE, a Linux distribution company controlled by private equity firm EQT, today announced that it has acquired Rancher Labs, a market leader in Kubernetes container management.
The price of the acquisition was not disclosed. The deal is expected to close before the end of October 2020, subject to customary closing conditions and regulatory approvals.
Cupertino, California-based Rancher is a well-funded company with a total of $95 million in investments. It reports having over 30,000 active users and 100 million downloads.
"This is an incredible moment for our industry, as two open source leaders are joining forces. The merger of a leader in Enterprise Linux, Edge Computing and AI with a leader in Enterprise Kubernetes Management will disrupt the market to help customers accelerate their digital transformation journeys," said SUSE CEO Melissa Di Donato in today's announcement.
"Only the combination of SUSE and Rancher will have the depth of a globally supported and 100% true open source portfolio, including cloud-native technologies, to help our customers seamlessly innovate across their business from the edge to the core to the cloud."
SUSE, specialized in Enterprise Linux, Edge Computing and AI, described the acquisition as the first step in its "inorganic growth strategy". "It also follows SUSE's strong fiscal momentum, with ACV (annual contract value) bookings increase 30% year over year and global cloud revenue skyrocket 70% year over year.
"Rancher and SUSE will help organizations control their cloud-native futures," said Sheng Liang, Rancher CEO. "Our leading Kubernetes platform with SUSE's broad open-source software solutions creates a powerful combination, enabling IT and Operations leaders worldwide to best meet the needs of their customers wherever they are on their digital transformation journey from the data center to cloud to edge."
Gartner predicts that the growing adoption of cloud-native applications and infrastructure will increase the use of container management to over 75% of large enterprises in mature economies by 2024 (up from less than 35% in 2020).
Kubernetes is a container management software that Google released under an open-source license in 2014. People have downloaded it over 100 million times. Rancher also offers its own small distribution of the Linux operating system.
Last May, Rancher Labs launched an online certification program through the newly created Rancher Academy. The first available course was a free, self-paced, 5-week class, "Certified Rancher Operator: Level 1".  The class was designed to teach developers with a basic understanding of Docker and Kubernetes how to deploy and use Rancher, RKE, along with how to work with downstream clusters. This learning ecosystem was powered by IBL Education.
Exciting news! @SUSE, is acquiring @Rancher_Labs. https://t.co/PLru8ztgKK Upon close, two #OpenSource leaders combined will become the innovator of choice for Enterprise #Linux, #Kubernetes, #EdgeComputing and #AI.Great news for customers, partners, and the open source community. pic.twitter.com/fbb1Npqv6G

— Rancher Labs (@Rancher_Labs) July 8, 2020