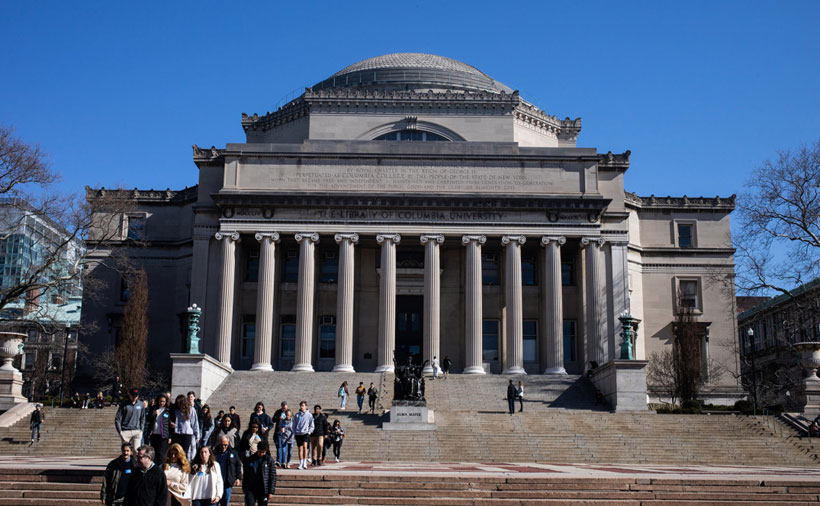 IBL News | New York
The ultimatum given by ICE (Immigration and Customs Enforcement) to foreign students, of departing the U.S. or transferring to a school with in-person classes-has sparked confusion and anger in the higher-ed industry.
The guidance comes on heels of college debating on how safely reopen for the fall semester amid of the pandemic.
The new temporary rule, issued Monday afternoon by the U.S. Department of Homeland Security, prohibits students on international F-1 visas from returning to or remaining in the country this fall semester if the colleges they attend adopt online-only instruction models.
A growing number of colleges, including Harvard and Princeton University, have announced that they will only conduct classes online. In this case, foreign students would be banned from studying in the United States under the rule.
This is a shift away from the exceptions put in place during the spring and summer terms, which allowed international students residents in the U.S. to take fully online courses as colleges were transitioning.
The Trump Administration is pressing colleges to reopen for the semester. Yesterday, President Trump tweeted: "SCHOOLS MUST OPEN IN THE FALL!!!."
Universities might try to work around the rule by adding hybrid programs.
This is bad. ICE just told students here on student visas that if their school is going online-only this fall, the students must depart the United States and cannot remain through the fall semester. https://t.co/8DteVzexLB pic.twitter.com/OfkWRKFZZE

— Aaron Reichlin-Melnick (@ReichlinMelnick) July 6, 2020
SCHOOLS MUST OPEN IN THE FALL!!!

— Donald J. Trump (@realDonaldTrump) July 6, 2020