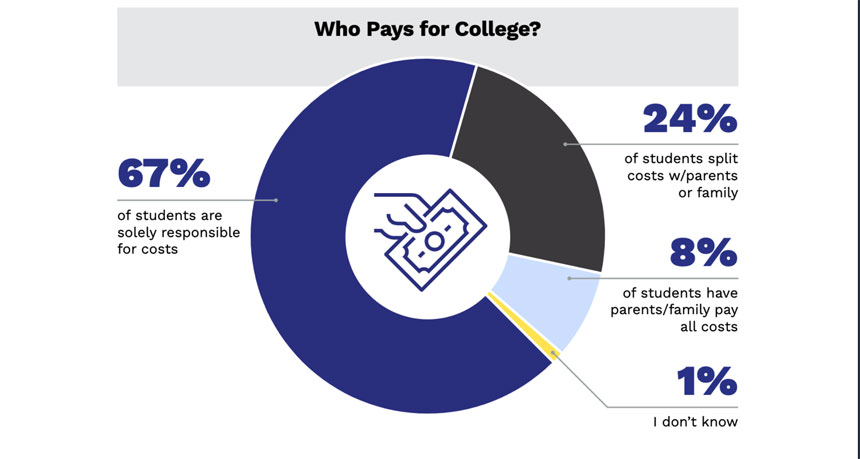 IBL News | New York
Nearly two-thirds (65%) of students will struggle to shoulder education expenses on their own this academic year. Despite this, the majority of students say college tuition is worth it as it is a gateway to financial independence.
This is the main outcome of a survey of 1,200 students conducted by education technology giant Cengage, released this month.
"Despite struggling to keep up with tuition and other costs, students still believe in the power of a college education; students shouldn't have to make painful tradeoffs when it comes to their education and a path to a better future," said Kevin Carlsten, Senior Vice President of the U.S. Higher Education Institutional Group at Cengage.
Around 61% of four-year students are solely paying their education costs, and 29 percent are splitting costs with parents or family, according to the research.
The survey points out that nearly all students (81%) said schools should spend more money on providing course materials and less on amenities like dorms, facilities, and athletics.
.