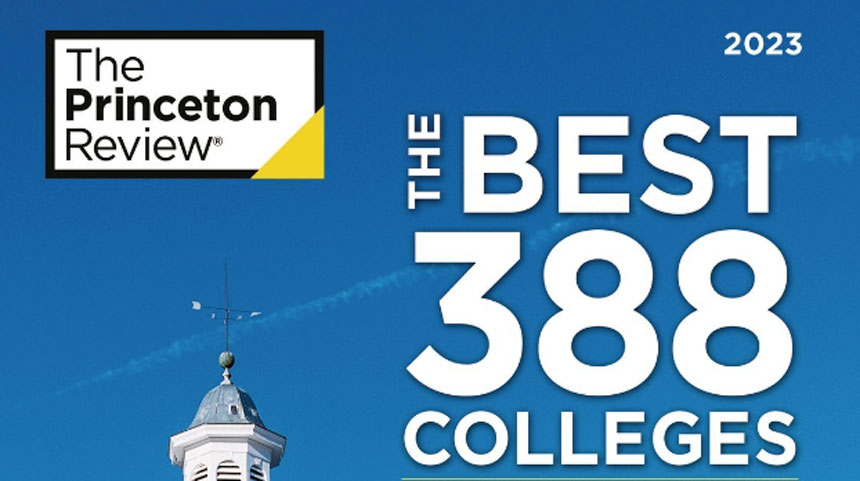 IBL News | New York
The Princeton Review released its 31st annual Best Colleges ranking lists and guidebook last month after surveying 160,000 students attending 388 schools and reflecting their experiences.
The New York-based company ranks the top 25 colleges in 50 categories for 2023, including a new category titled Green Matters, which names the schools with the most robust commitment to the environment and conservation on their campus.
Categories span academics, amenities, school services, campus culture, extracurriculars, and others. Available on the website, these are some of the best-ranked universities.
Best Professors — Reed College (OR)
Most Accessible Professors — Williams College (MA)
Best-Run Colleges — Rice University (TX)
Great Financial Aid —Vanderbilt University (TN)
Best Career Services — Clemson University (SC)
Best Health Services — United States Air Force Academy (CO)
Best Student Support and Counseling Services — United States Military Academy (NY)
Best Science Lab Facilities — Rose-Hulman Institute of Technology (IN)
Best College Library— University of Denver (CO)
Most Beautiful Campus — University of San Diego (CA)
Best College Dorms — Washington University in St. Louis (MO)
Best Campus Food — University of Massachusetts Amherst (MA)
Green Matters: Everyone Cares About Conservation — College of the Atlantic (ME)
Most Politically Active Students — Hampden-Sydney College (VA)
Most Conservative Students—College of the Ozarks (MO)
Most Liberal Students—Bennington College (VT)
Most Religious Students— Thomas Aquinas College (CA)
LGBTQ-Friendly — Mount Holyoke College (MA)
Lots of Race/Class Interaction — Rice University (TX)
Happiest Students—Tulane University (LA)
The Best 388 Colleges is one of more than 150 books developed by The Princeton Review and published by Penguin Random House. The line includes guides to standardized tests, study aids, and other college-related books, including College Admission 101.
.