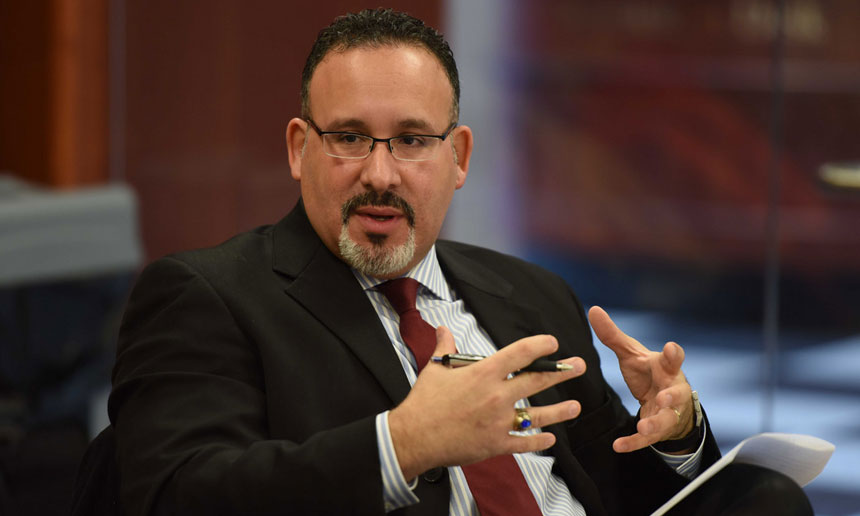 IBL News | New York
The U.S. Department of Education announced Thursday that it will cancel $1.1 billion in student debt for 115,000 borrowers who attended the now-defunct ITT Technical Institute and didn't complete their degree.
Since January 2021, the total amount of debt canceled approved by the Federal Government reaches $9.5 billion, affecting over 563,000 borrowers.
Still, President Joe Biden remains under pressure from Democrats, advocates, and borrowers to go further and cancel $50,000 per borrower in student debt for all.
Under the U.S. Department of Education, borrowers who attended an institution that shut down between November 1, 2013, and July 1, 2020, will receive a discharge.
U.S. Secretary of Education Miguel Cardona [in the picture above] addressed the wrongdoing of ITT and other predatory institutions, highlighting the need for accountability throughout the federal financial aid system.
"For years, ITT hid its true financial state from borrowers while luring many of them into taking out private loans with misleading and unaffordable terms that may have caused borrowers to leave school," he said.