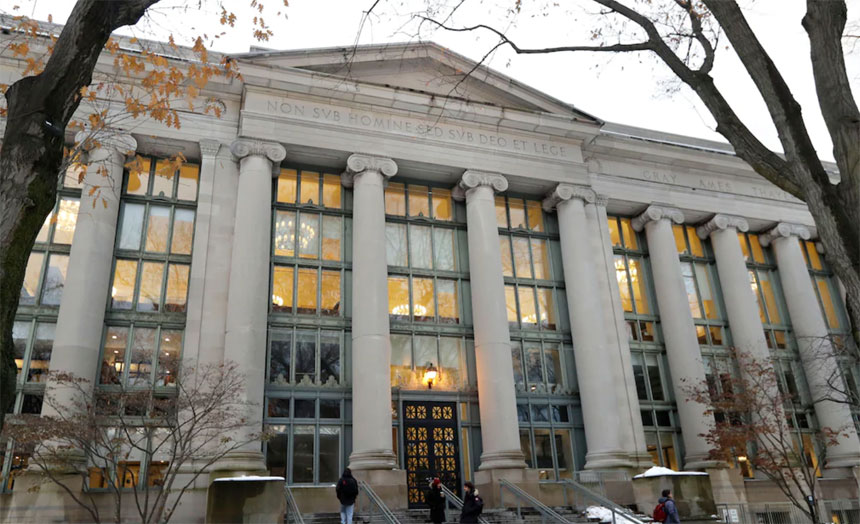 IBL News | New York
Stanford, Michigan, Columbia, Georgetown, Duke, and Northwestern's law schools, among others, joined the wave of swearing off U.S. News & World Report's ranking.
The exodus started a week ago when Harvard's, Yale's, and the University of California, Berkeley's law schools decided not to participate in the mentioned ranking expressing doubts about its methodology.
Harvard Law School's Dean, John Manning, summarized the concerns of the schools: "By heavily weighting students' test scores and college grades, the U.S. News rankings have over the years created incentives for law schools to direct more financial aid toward applicants based on their LSAT scores and college GPAs without regard to their financial need."
Overall, at least nine of the U.S. News' top 15 schools have told U.S. News & World Report that they won't send data for the upcoming lists.
The magazine said that it will continue with its ranking of the 200 accredited law schools in the country, regardless of whether institutions agree to submit their data.
However, U.S. News has a responsibility to prospective students to provide comparative information that allows them to assess these institutions. U.S. News will therefore continue to rank the nearly 200 accredited law schools in the United States.
Robert Morse, Chief Data Strategist, wrote, "the U.S. News Best Law Schools rankings are designed for students seeking to make the best decision for their legal education; we will continue to pursue our journalistic mission of ensuring that students can rely on the best and most accurate information." 
The Washington Post columnist Megan McArdle wrote that "Yale has recently suffered some reputational damage over its hostility to conservatives, leading some to wonder whether the school was pulling out to avoid the embarrassment of losing its No. 1 slot."
"One way to keep from being held accountable for discriminating against Asian students, or in favor of underrepresented minorities, is to down-weight or eliminate objective metrics such as test scores in favor of harder-to-compare criteria such as essays, interviews, and recommendations. Since doing so would cause the schools to suffer in the U.S. News rankings, perhaps they're preemptively taking their ball and going home."

"U.S. News has provided value to those people, and it's not going to stop just because Yale and Harvard and Berkeley law refused to cooperate. All that will happen is that the rankings will become less accurate — and less helpful to the very people from outside the current elites that these schools say they most want to recruit."