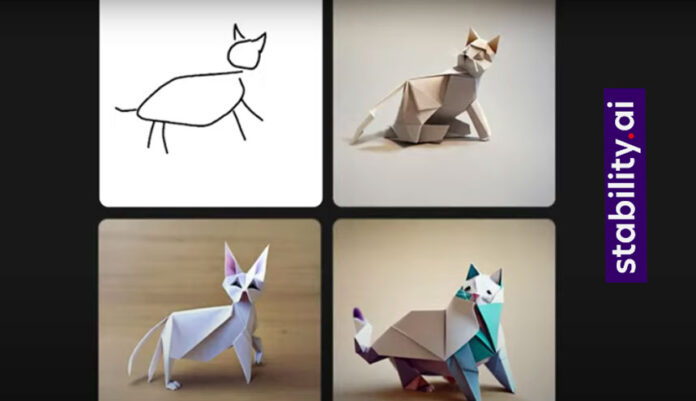 IBL News | New York
Stability AI, the London-based startup behind Stable Diffusion, this month launched a sketch-to-image tool named Stable Doodle, which converts simple drawings into dynamic images.
This service, which leverages the latest Stable Diffusion model developed by this company, is available on the Clipdrop by Stability AI website and app (iOS and Google Play).
Clipdrop is a platform acquired in March through its purchase of Init ML, an AI startup founded by ex-Googlers.
Users can try out the tool without logging in, although there are daily usage limits.
Stable Doodle is primarily designed for designers, illustrators, and hobbyists who can quickly bring their sketch ideas to life for presentation decks, websites, logos, and other creative projects. The tool also offers artistic customization with fourteen styles to choose from, including realistic, cinematic, creative, and origami styles.
Stable Doodle even allows for artistic customization, providing fourteen styles to choose from via Stable Diffusion XL. Styles range from realistic (photography) to cinematic to creative (fantasy art and origami).