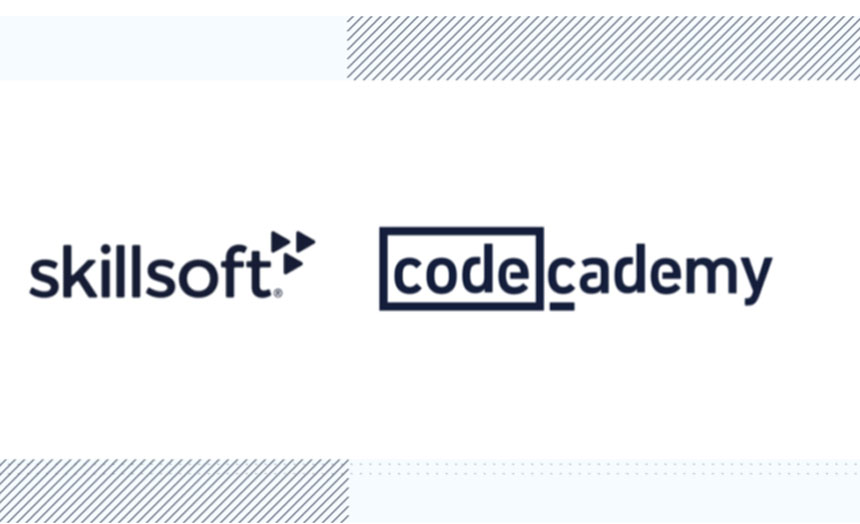 IBL News | New York
Skillsoft (NYSE: SKIL) announced the acquisition of the learning platform Codecademy for $525 million in cash and stock yesterday. Earlier this year, Skillsoft acquired Global Knowledge and Pluma.
By adding Codecademy's clients and 40 million learners, Boston-headquartered Skillsoft will host 46 million users and over 12,000 corporate customers, according to its data. The Codecademy team — mostly based in New York, where the company was founded in 2011 — will join Skillsoft.
Codecademy, an entirely SaaS business, is expected to deliver gross margins of more than 85% in 2021, with projected revenue of $42 million for 2021, up 31%, over the prior year, according to the company. In addition, the company is expected to generate a negative EBITDA of approximately $20 million in 2021.
"Codecademy will significantly expand Skillsoft's capabilities in the high-growth Tech & Dev segment," said Jeffrey R. Tarr, Chief Executive Officer of Skillsoft. "Strategic acquisitions are an important part of our growth strategy."
"Together with Codecademy's interactive, self-paced courses and hands-on learning, Skillsoft will be able to deliver even more immersive experiences through its AI-driven platform, Percipio," said the company.
Codecademy's customers expressed their concern about the future of the platform.
🥁 Big news! 🥁 Codecademy is joining forces with @Skillsoft. This milestone allows us to double down on our mission, accelerate our growth, and achieve even more for our learners. 🚀🚀

Read more about our exciting new chapter here: https://t.co/TnLz7iIQse pic.twitter.com/1oNxVqobpm

— Codecademy (@Codecademy) December 22, 2021