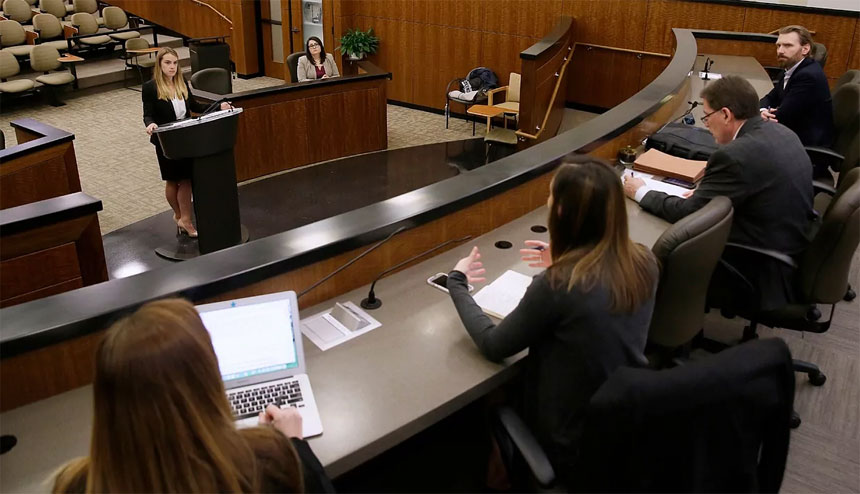 IBL News | New York
Six Republican-led states are taking legal action to block the Biden administration's effort to forgive student loan debt, laid out in August. This week, these states accused President Biden of overstepping his executive powers, even as the administration tried to avoid a court challenge by reducing the number of people eligible for relief.
The nonpartisan Congressional Budget Office estimated that student debt cancellation could cost $400 billion in the next three decades.
In the lawsuit, filed last Thursday in a federal court in Missouri by Leslie Rutledge, the Republican Attorney General of Arkansas, those six states argue that Biden's cancellation plan is "not remotely tailored to address the effects of the pandemic on federal student loan borrowers," as required by the 2003 federal law that the administration is using as legal justification.
The states of Iowa, Kansas, Missouri, Nebraska and South Carolina joined Arkansas in filing the lawsuit.
Arkansas Attorney General Leslie Rutledge, who is leading the group, said in an interview, "It's patently unfair to saddle hard-working Americans with the loan debt of those who chose to go to college."
This lawsuit is the second attempt this week to shut down the loan forgiveness program. On Tuesday, a conservative legal group filed a lawsuit seeking to block debt cancellation, saying the program would force people to pay taxes on the debt that was forgiven.
Abdullah Hasan, a White House spokesman, said the lawsuit is attempting to stop Mr. Biden from providing much-needed relief to people who are struggling in the wake of the pandemic.