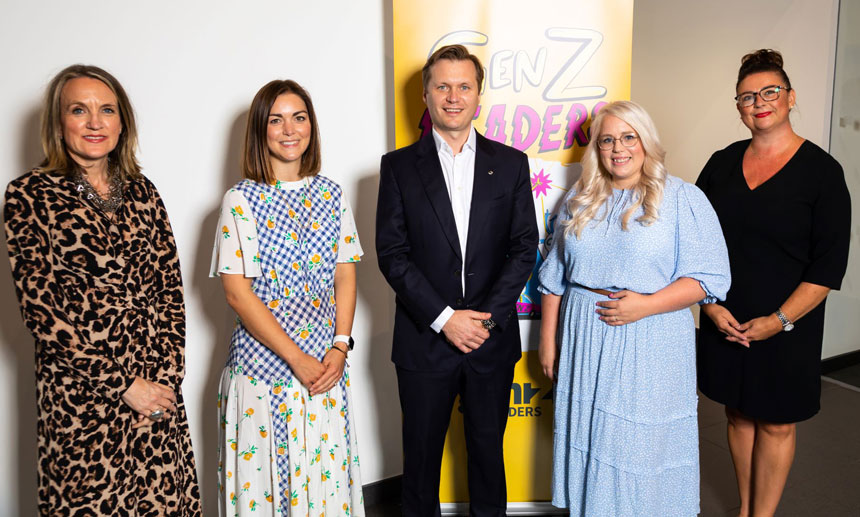 IBL News | New York
The Glasgow, Scotland-based Peter Vardy Foundation launched this month its educational platform GenZ Leaders.
Based on an Open edX ecosystem powered by New York firm IBL Education, this platform "is aimed at equipping every young person in Scotland with world-class leadership skills and decision-making capabilities," said the organization.
The GenZ leadership knowledge and skills program has a potential reach of 360 schools and 290,000 young people in Scotland before expanding further into the United Kingdom and internationally.
Four secondary schools across Scotland are now taking part in a pilot.
The GenZ Leaders is the latest and most wide-ranging initiative from the Peter Vardy Foundation, the charity organization used by the Peter Vardy automotive group to distribute 10% of its profits to good causes.
"GenZ is the first step in creating a world-leading digital leadership program which will work to complement existing provision and be delivered by teachers to help pupils get to the best post-school destinations," explained Peter Vardy, GenZ Leaders Chairman.
"We want to give every young person the skills to follow their hearts and create their own future," said Becca Dobson, the Director of Education at the GenZ Leaders team. 
The Peter Vardy Foundation has committed to funding the educational program for its first three years. The lessons will feature acknowledged thought leaders and will be delivered by staff using a blended learning approach.
Educational content will cover six topics: Leadership, Organisation, Communication, Resilience, Initiative, and Oracy. Upon completion, badges and certificates will be awarded.
[In the picture above from left to right: Samantha Bedford, Chief Operating Officer; Victoria Vardy, Chief Education Officer; Peter Vardy, Founder & Chair; Becca Dobson, Director of Education; and Elizabeth-Anne Collier, Programme Manager]