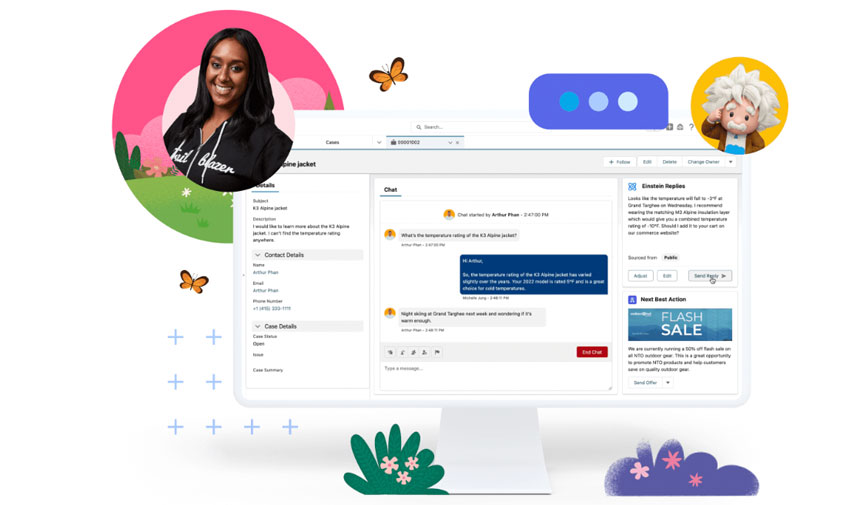 IBL News | New York 
Salesforce said it's releasing an OpenAI-powered chatbot, called Einstein GTP, to help salespeople, customer service agents, and marketers do their jobs. This new tool will be able to write customer service responses and marketing content. It'd be in Salesforce's words "the world's first generative AI for CRM."
Salesforce is the latest tech powerhouse joining the AI chatbot phenomenon, a technology that has taken the industry by storm since the Microsoft-backed startup opened ChatGPT to the public in November.
Salesforce said that to avoid potential misinformation, it has narrowed the field of data that can influence the answer and involved human agents.
Like Microsoft with its Dynamics applications Copilot, Salesforce is showing off services that can write marketing emails.
Also, Salesforce clients will be able to exchange Slack messages with a ChatGPT chatbot that can show data from Salesforce.
"In combination with our Data Cloud and deeply integrated with Customer 360, including Tableau, MuleSoft, and Slack, Einstein GPT will open the door to the next level of intelligence and drive digital transformations in our new AI world," Salesforce CEO Marc Benioff said in a statement about the new offering.
Salesforce started working with OpenAI's language models a year ago.