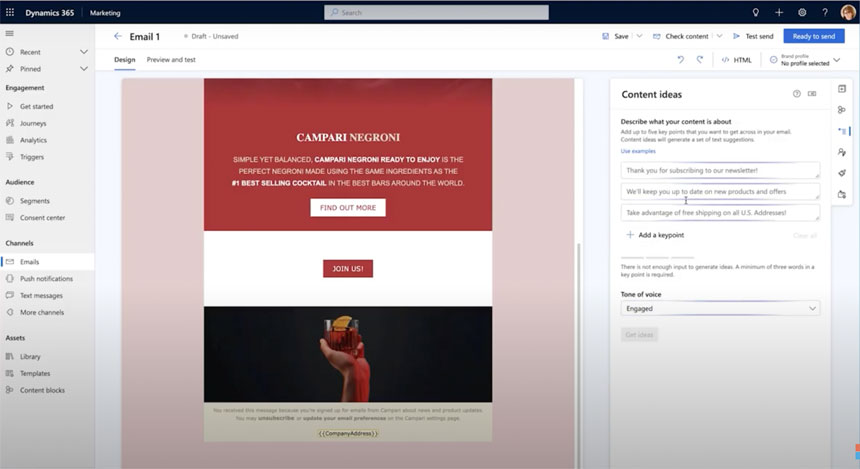 IBL News | New York
Microsoft Corp is deploying a new Open AI-powered assistant, called Dynamics 365 Copilot, that handles tasks such as sales, marketing, and customer service.
This way is trying to catch up with rivals in the corporate applications market, such as Oracle, Salesforce, and SAP.
Dynamics 365 Copilot can draft contextual chat and email answers to customer-service queries.
It also can help marketers come up with customer categories to target and write product listings for e-commerce.
To help customer service representatives, Copilot will comb through a company's materials and a customer's case history and offer answers based on that knowledge.
The new capabilities were released in preview form last Monday for early customers.
"If you think of a customer service agent, he's dealing with a customer inquiry and 18 different databases internally to come up with the responses," Microsoft's CEO Nadella said. "Now you have this copilot that allows you to interrogate the 18 databases and craft a response without distracting the agent from the customer," he said.
Marketers can have chats with their customer data software in plain English to develop targeted customer groups and also get suggestions for additional segments they may not have thought of.
The bot will also help them get creative, making suggestions for email campaigns based on topics and requested tone.
On March 16, Microsoft plans to launch a set of AI enhancements for its Office software.
In business applications, Microsoft was lagging behind its rivals. Now the company is adding language-generation tools to everything from its Bing internet-search engine to the Teams corporate-conferencing software.