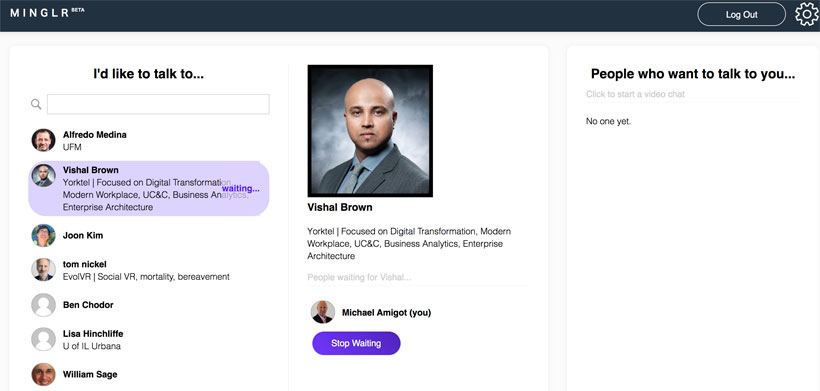 IBL News | New York
Three researchers at MIT Sloan and Northeastern University developed an experimental tool called MINGLR, which supports conversations at virtual conferences and other types of online events.
"Even though many people have found today's commonly used videoconferencing systems very useful, these systems do not provide support for one of the most important aspects of in-person meetings: the ad hoc, private conversations that happen before, after, and during the breaks of scheduled events—the proverbial hallway conversations," explained the authors.
A paper about the idea was written and released on July 31st, 2020.
This open-source software was used at the ACM Collective Intelligence 2020 virtual conference. According to the developers, 86% of people who used the system successfully at the conference thought that future virtual conferences should include a tool with similar functionality.
"We expect similar functionality to be incorporated in other videoconferencing systems and to be useful for many other kinds of business and social meetings, thus increasing the desirability and feasibility of many kinds of remote work and socializing."
Functioning is simple. Users log on via a web browser and see a list of people who are available to talk, select who they want to talk with, accept or deny chat requests, and enter a private video room for those impromptu conversations.